What are Consumer Rights for Faulty Goods?
Consumer rights for faulty goods vary considerably by jurisdiction, but most nations have laws in place to provide some compensation for people who purchase faulty goods. People who discover faults with goods they purchase should first contact the retailer, and then the manufacturer, to explore their options. If they think their consumer rights are being violated, they can contact a government regulatory agency to get information about their rights and receive a recommendation on what steps to take.
In general, when people purchase goods from a retailer, they do so with the understanding that the goods should work as advertised for their natural life, with no obvious defects or safety risks. If goods are nonfunctional out of the box, people can usually return them for a refund, request a replacement, or ask for repairs to make the goods functional. These consumer rights for faulty goods are common in most nations, although individual laws in terms of how long consumers have after an initial purchase to test a product and see if it is defective may vary.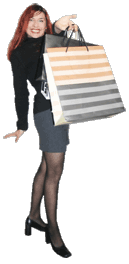 Many manufacturers offer warranties for a set period, and there may also be laws requiring manufacturers to replace or repair faulty goods within a set period. If a consumer has used a product in a reasonable fashion, with no unusual or dangerous activity, and it breaks, consumer rights for faulty goods may come into play. The manufacturer could be required to replace components like power cords and broken heating elements, for example, or to replace a clearly defective good with a new or refurbished one.
The extent of consumer rights for faulty goods is a useful thing to be aware of, as retailers and manufacturers may provide misleading or unclear information. For example, someone who does not purchase an extended warranty may be told that no options for repair and replacement are available, even when this is not the case. Consumer advocacy organizations are often an excellent source of information on consumer rights, and can also provide information about manufacturers and retailers with a bad record in terms of honoring consumer rights for faulty goods.
If consumer rights are clearly violated, it may be possible to take the manufacturer to court. Consumers can request damages like payments to cover replacement or repair. If injuries or losses occurred as a result of the defect, the manufacturer may also be liable for these. Someone could, for example, sue over a defective external hard drive if they experienced data loss when it failed under normal use in an unusually short time.
AS FEATURED ON:
AS FEATURED ON:





Woman shopping