What Is a Child Support Warrant?
A child support warrant is an order issued by a judge to arrest someone for nonpayment of child support and to bring that person into court to resolve the matter. Child support warrants are issued when people have not paid child support for an extended period of time, owe a lot of money in support, or cannot be located. Both civil and criminal warrants are available.
Most typically, a civil child support warrant is issued. The parent owed support attends court with a copy of the child support agreement and proof that the noncustodial parent is not paying support. After reviewing the facts of the case, the judge can issue a warrant for contempt as the noncustodial parent is not complying with the court order to pay support. The noncustodial parent must appear in court to show cause for not paying support and law enforcement agencies are authorized to make an arrest to bring the parent into court.
There are situations where a prosecutor may file a case against a parent who is not paying child support. In these cases, a criminal child support warrant is issued. Criminal warrants are used when the nonpayment of support is classified as a felony, usually determined by the amount owed. The definitions for felony nonpayment vary by region and people should familiarize themselves with these definitions before approaching a prosecutor to request a filing of felony charges.
Issuing a warrant does not necessarily result in the appearance of the nonpaying parent in court. People can evade child support and may choose to ignore a child support warrant. Cooperation of law enforcement officers who can pursue people for nonpayment is needed to get subjects into court. Once in court, the subject can be questioned to determine why the court order for child support was violated. The goal of a child support warrant is to recover some or all of the monies owed and to make adjustments to the court order, if needed, to keep the parent current with child support in the future.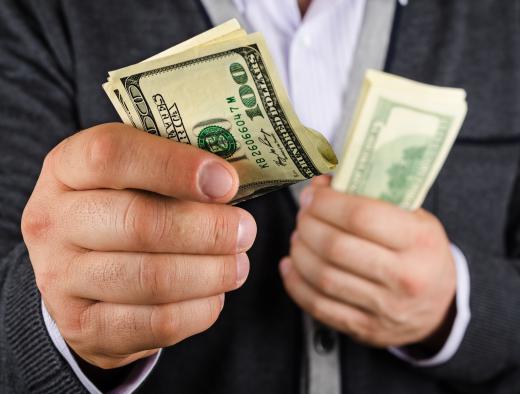 Failure to pay child support can have significant consequences. Wages may be garnished by court order to collect support directly from a person's paycheck. When criminal warrants are issued, people may be listed as wanted criminals and the warrants will interfere with security checks and background checks. If someone is concerned about making child support payments, it is advisable to contact the court to let the court know that the court order cannot be complied with due to changes in circumstances like job loss and to request a hearing to make adjustments to the child support agreement.
Can You Get a Warrant for Unpaid Child Support Expunged From Your Record?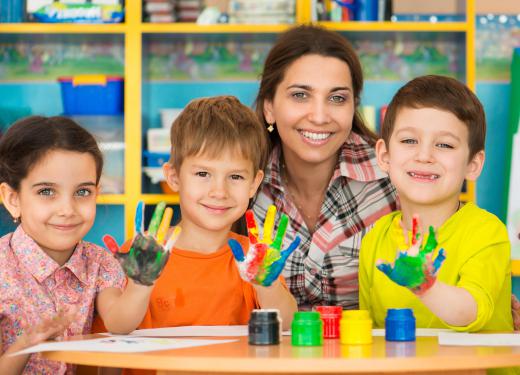 Getting something expunged, in legal terms, means that the record of a conviction is sealed or destroyed. If you are a person who is seeking a job, a loan, to adopt or any sort of federal assistance, you will want to have legal blemishes erased prior to completing the application. However, can you get a warrant for unpaid child support expunged from your record?
In general, the answer to this question varies. Precedence is put on the laws of the state where the child support warrant was issued. Additionally, emphasis is placed on your prior criminal history and whether you are on probation or parole. If you meet the necessary criteria and qualify to have a warrant for unpaid child support expunged, however, the next step is to submit a petition with all of the required paperwork to the court in the jurisdiction where you were convicted.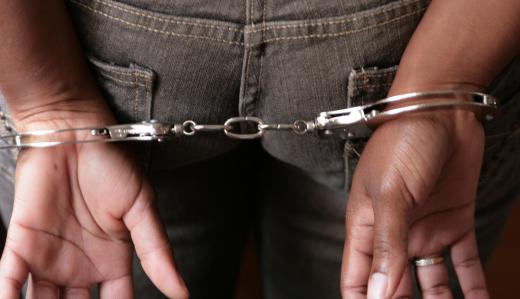 If the court accepts the petition and grants the order, you no longer have a legal obligation to disclose the child support warrant or any information in reference to the case as part of your criminal background. It is important to note, though, the expungement order is only shared with the primary agencies that were directly involved in the processing of the child support warrant. Private background check companies that purchase data might still have the outdated information in their system and may have to be notified in order to update their records.
To ensure that an expunged warrant for unpaid child support is thoroughly sealed across government agencies and private third parties, hiring an attorney may be a necessary step. The expertise, resources and connections that a personal lawyer has to protect your name and your records can be worth the financial investment.
Can You Get a Warrant for Child Support if You Are Unemployed? 
Parents who are ordered by a court to make child support payments have a responsibility to take care of their child's basic living expenses. Failure to do so will lead to legal consequences that range from garnished wages to arrests. However, when unemployment becomes a factor, the circumstances surrounding the obligation can become complicated. This often depends on whether the unemployment is involuntary or voluntary.
Involuntary Unemployment
Involuntary unemployment refers to someone who does not have a job despite a willingness to work and efforts to find employment. Situations such as these could factor into a court's decision to pursue a child support warrant for discontinued payments. If the parent providing the court-mandated support suddenly becomes involuntarily unemployed, the obligation to continue the payments as scheduled does not end. Failure to provide the agreed-upon financial assistance without context or communication, both to the parent receiving payment as well as the court, could result in the issuance of a child support warrant.
However, if the obligor, which is the parent making the child support payments, suddenly becomes involuntarily unemployed but follows the proper protocols, the court has the discretion to make arrangements that would provide temporary relief or a reduction from the order. The obligor's steps to pursue this would include officially filing for a child support modification, citing a significant change in circumstances. This would then have to be followed up with proof that the unemployment was involuntary.
There are a few important points to remember if you find yourself in need of a modification due to involuntary unemployment:
Communicate with the child support agency immediately.
Even after a job loss, child support payments continue because adjustments and changes can only be mandated by the court.
Modifications are more likely if unemployment is expected to be a long-term situation.
If you collect benefits as a result of your unemployment, child support payments can be deducted.
Voluntary Unemployment
Voluntary unemployment is when an individual with adequate health chooses not to continue work, accept a job or pursue available employment. A person who is terminated for illegal activity or willfully quits a job for various reasons might also be classified as voluntarily unemployed.
The courts treat these cases differently than involuntary unemployment situations. In some states, if a parent voluntarily chooses not to work, a court may then consider support payments based on their imputed income. Imputed income is the amount that a parent is capable of earning and includes factors such as:
Education and training
Previous income amounts
Physical and mental health
Status of the local job market
If the voluntarily unemployed parent defaults on payments, a child support warrant will be issued. This typically results in court appearances and orders for back child support on the amount owed. Interest may be added to the principal balance.
Frequently Asked Questions
What does it mean when a warrant is issued for child support?
A child support warrant is issued by a judge or court to give law enforcement the authority to take action against a noncustodial parent who has violated a court order by failing to pay the required amount of child support. A warrant may be issued for a noncustodial parent who is far behind in their child support payments or who has repeatedly disobeyed the court's orders on payment of child support.
What transpires following the issuance of a warrant for child support payments?
In the event that a child support warrant is issued, members of the law enforcement community may be given the authority to arrest the noncustodial parent and bring them before a judge. It is possible that the parent will be required to pay not only the whole amount of child support that is owed but also any fees and penalties that are linked with the situation.
How can a parent get out of paying child support if there is a warrant out for their arrest?
It is absolutely necessary for noncustodial parents to maintain their child support payments current in order to avoid having a warrant issued for their arrest. If a parent is unable to make payments in accordance with the guidelines, they should get in touch with the agency responsible for enforcing child support in their state to discuss possible changes. It's possible that you'll be offered a payment plan or some form of agreement depending on the circumstances of your case.
When a warrant is issued for not paying child support, what are the repercussions of this action?
You run the risk of being arrested, fined, and possibly even sent to jail if you are in possession of a child support warrant while you are delinquent on your payments. In addition, not paying child support can have a bad influence on a person's credit score, which can make it more difficult for that person to obtain loans or other forms of credit.
What must a parent do to get a warrant for failure to pay child support removed from their record?
In most cases, the noncustodial parent is required to appear in court and produce a plan for paying the amount of outstanding child support, as well as any fines and penalties that may be associated with the circumstance, in order to have a child support warrant withdrawn. In certain cases, the court has the authority to modify the child support order in the event that it concludes that the payments imposed by the order need to be modified in order to make them more bearable. In order to properly navigate the legal procedure and resolve the warrant in the most timely and effective manner possible, it is essential to work together with either an experienced attorney or a child support enforcement agency.
AS FEATURED ON:
AS FEATURED ON:





By: Alexander Raths

Someone accused of nonpayment of child support might be arrested under a child support warrant.

By: Junial Enterprises

Purposefully disobeying a court order for child support may result in a charge of civil contempt.

By: Mamuka

A warrant might be issued for someone who is not keeping up with child support payments.

By: Petro Feketa

The number of children that a person has is typically considered in determining the amount of child support that he or she must pay.

By: Susan Stevenson

Law enforcement officers may need to get involved if someone refuses to pay child support.

By: Marc Roche

If a judge issues a warrant for a non-custodial parent not paying child support, law enforcement officers are authorized to arrest him and bring him to court.

By: Photographee.eu

A non-custodial parent may be required to pay child support up until the child is 18 years old in some cases.