A civil case is a legal case involving civil law or common law, which involves disputes between individuals or organizations in which some form of compensation may be awarded to the victim. Criminal law, on the other hand, involves cases in which the state is against an individual as the individual has broken the state's laws. A civil case may also be referred to as civil action, civil proceedings, or a civil suit. Civil cases are almost exclusively intended to correct private issues such as breaches of contracts or various negligence issues. Public issues that affect individuals and the functioning of society as a whole are typically handled in criminal court.
The idea of punishment in a civil case is usually much different than in other legal cases. In criminal law, individuals are punished through time in jail or in prison. Sometimes they are required to pay a fine and in some particularly extreme cases they are executed. In a civil case, on the other hand, an individual typically will never be incarcerated or executed and he will generally never pay a significant fine to the state. Instead, he is normally required to reimburse the other individual involved in the case, the plaintiff, for damages that his actions have caused.
Civil law tends to combine two different legal traditions: common law and equity law. Common law simply describes a legal system that is developed through the cumulative decisions of judges, not by legislative action. In many cases, legislative laws do not determine the outcome of a civil case; civil cases tend to be decided based on the outcomes of past cases. Equity law originated in England; it involves judgment not based on rigid laws but on a simple adherence to natural law. The two forms of legal thought together influence the modern system of civil law.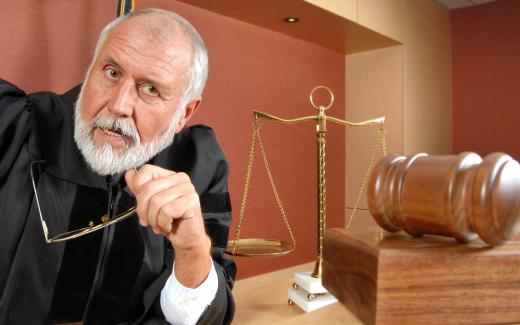 There are many different kinds of civil cases, ranging from the very personal to those involving large companies. Some cases involve families; divorce cases, child support cases, and child custody cases are all examples of cases that fall into the realm of civil law. Sometimes, a civil case will involve an automobile incident, as when one driver sues another for damages to the automobile or to the person. Broken contracts are also very common in civil court; often, legal means are the only way to get one individual or company to pay another.
AS FEATURED ON:
AS FEATURED ON:





By: corepics

A civil case involves actions between private parties.

By: Junial Enterprises

Punishment in a civil case is usually much different than in other legal cases.

By: sepy

Child custody cases fall into the realm of civil law.

By: andreykr

An individual will never be incarcerated in a civil case.