A legal advisor is typically a lawyer or other type of law professional who specializes in offering legal assistance on a variety of matters. While they may sometimes pursue lawsuits and litigation for their clients, their general job is to ensure that a client's actions in a particular matter are legal. The advisor may work on a freelance basis, or may have a permanent job as a counselor to a company, government office or politician, or individual client.
Many legal advisors specialize in a particular area of law. Family law advisors may provide legal services that concern divorce, custody, and inheritance issues. An employment law professional may be concerned with worker's compensation issues, workplace harassment or wrongful dismissal suits. Commercial lawyers often serve as advisors to businesses and corporations. Legal advisors that work for a governmental department will typically specialize in issues such as constitutional law, international law, or public policy.
A legal advisor may serve as a resource for an informed opinion on a legal question. He or she may do research, provide relevant materials, and cite specific laws to help explain a law or craft a plan for a client. In some cases, an advisor may assist in preparing paperwork or examining contracts and other documents to help ensure that an action is being done legally. In some cases, an advisor may also serve as a client's attorney, representing him or her in court.
Government officials and departments frequently employ advisors to help draft legislation and proposals that meets existing legal standards. Each department of a government may have a separate head legal advisor specific to their jurisdiction, but the office of a government legal advisor may employee dozens of additional lawyers to serve as associate counselors and assistants. Politicians, particularly those planning to campaign for election, typically employ a legal advisory team to ensure that their actions are in accordance with laws.
Most larger businesses and organizations employ a legal advisor to manage contracts and advise on policy. Police and fire departments, non-profit groups, hospitals, and school districts often require legal advice to navigate the complicated policy laws that dictate their actions. Regional governments, such as city or county boards, may also use advisors to assist in creating local policies and laws.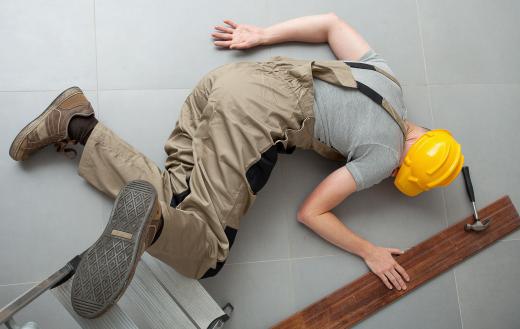 For individual citizens, it may be possible to get legal advice from a legal aid group, law school clinic, or a law firm. This can be a good first step to determining whether a person needs to hire a lawyer to pursue or defend against a claim. Law clinics and legal aids often provide free advice and some assistants, while law firms may charge a consulting fee simply to give an initial opinion of a case.
AS FEATURED ON:
AS FEATURED ON:





By: George Wada

A legal advisor may do research, provide relevant materials, and cite specific laws to help craft a plan for a client.

By: Gina Sanders

A legal advisor is typically a lawyer who specializes in providing legal assistance.

By: Aleksndr Login

Some organizations offer free legal advice via telephone.

By: Photographee.eu

A legal advisor might help a worker injured on the job explore their options for compensation.

By: Digital_Zombie

A legal advisor can help people decide the best framework for setting up an inheritance plan.

By: WavebreakMediaMicro

Employment law professionals may concern themselves with workplace harassment suits.