What is a Revocation of Probation?
A revocation of probation is the terminology used when a state or local authority terminates an agreement that grants a person benefits. Probation normally applies to inmates that were released from incarceration due to improved behavior or signs of true rehabilitation, but it may also apply to medical facilities and other types of treatment centers as well. The terms of this agreement are usually dependent on the parolee's cooperation in following certain guidelines, and the main cause for revocation of probation is violating that trust. Normally, a state or federal employee is assigned to determine whether or not a revocation of probation should take place when the terms of the contract are breached, and this decision is often based on the severity of the infraction and other past offenses.
For a revocation of probation to take place, a person must first be under the legal custody of a rehabilitation center. A common example would be when a drug user is placed inside a clinic to curb his addictions to narcotics, and when his counselor is satisfied with his progress, additional benefits like weekend leave or unsupervised visits may be scheduled. If the drug user were to violate any of the conditions of his temporary release, the rehabilitation center would issue a revocation of probation with local law enforcement agencies. Depending on the circumstances, the parolee may be returned to the treatment facility, expelled from the program, or even sent to jail.
The key to avoiding a revocation of probation is to study the actual contract in detail to ensure compliance is met at all times. Many parolees will state that they did not realize their actions were in violation of the contract they signed, but legally, that is not a sound argument for reconsideration. Probation contracts often have stipulations that limit the amount of travel time a parolee can take getting to and from work, certain businesses they are not allowed to enter, and certain times of the day that they should be inside their approved housing. Violating any one of these stipulations is enough to cause a revocation of probation, so it is essential that these rules are met at all times.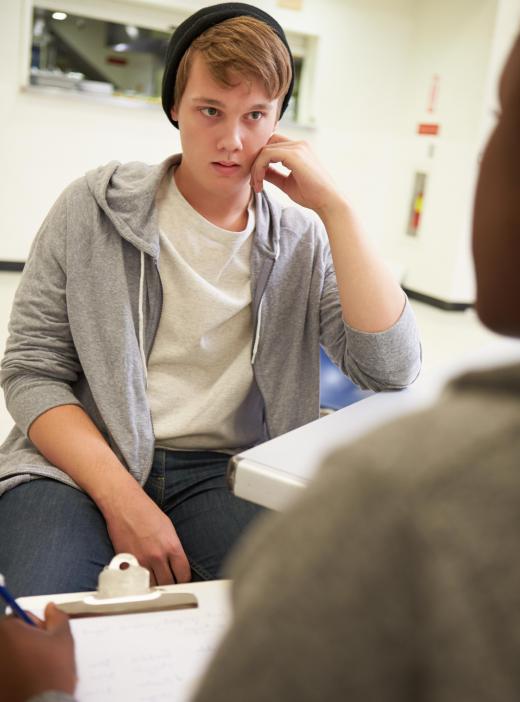 Another agreement that is normally included within a probation contract is to meet with a licensed counselor or probation officer at predetermined intervals. Failing to comply with this clause is normally the most common reason for revocation of probation, so communication with this authority is critical. Other frequent reasons for revocation of probation are changing residential addresses without permission, leaving a certain state or territory before notifying the court, or consuming drugs or alcohol.
AS FEATURED ON:
AS FEATURED ON:





By: Junial Enterprises

Failure to appear in court is a common probation violation, and often results in revocation of probation.

By: Monkey Business

Probation might be revoked if the offender refuses to attend court mandated therapy sessions.

By: alexsokolov

Failure to pass a mental examination might result in a revocation of probation.

By: Focus Pocus LTD

For some cases, drinking alcohol will trigger a revocation of probation.