What is an Attorney's Lien?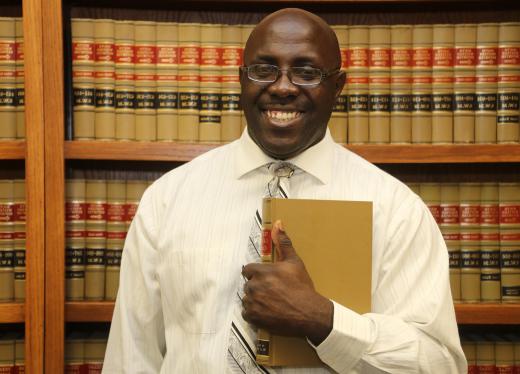 An attorney's lien is a legal claim or right an attorney has to hold onto his client's assets or money. This type of lien may be active when a client owes an attorney money, and it may be cleared once the money is paid in full. For example, if an attorney is owed compensation for services performed on behalf of his client, he may have an attorney's lien on real estate the client owns. If the client does not pay the fees that are due, the attorney may obtain his fees through the sale of the property. The two basic types of attorney's liens are called charging liens and retaining liens.
In many places, lawyers have the right to attorney's liens that help to protect them from losses due to non-payment. Attorneys typically earn money by collecting legal fees in exchange for legal document preparation, representation, and advice. In some cases, clients may pay their attorneys for their services up front. This is not always the case, however, and an attorney may have to wait to receive his fees at the end of the case or once settlement is made. An attorney's lien allows an attorney to hold onto or make a claim against a client's assets until he has received payment.
One type of attorney's lien is called a charging lien. This type of lien is made against a settlement or judgment a client receives. Essentially, a charging lien means the attorney has the right to part of the settlement a client receives because of the attorney's advice and representation. Often, a charging lien is a percentage of the amount the client receives. If the client receives money or assets for a separate action, however, the attorney may not have a right to such assets or funds.
A retaining lien is another type of attorney's lien. With this type of lien, an attorney may have a right to any money or property the client receives during a case, regardless of whether it is related to the legal action in which the attorney is involved. The attorney retains the right to the client's assets until he has been compensated for the legal services he performed and advice he provided.
Sometimes the asset a lawyer holds onto as an attorney's lien is money. For example, settlement money may not be released until the attorney is paid the amount that is due to him. In other cases, however, an attorney may hold onto a client's property. For instance, he may keep the deed to a person's home until he has been paid as agreed.


By: George Wada

An attorney's lien is a legal claim or right an attorney has to hold onto his client's assets or money.