What is Prosecutorial Misconduct?
Prosecutorial misconduct refers to inappropriate or illegal behavior by a prosecutor. The behavior may be illegal under the law of the jurisdiction in which the prosecutor works. Alternatively, it may simply be a violation of the code of ethics by which all prosecutors are bound to abide.
Prosecutors are officers of the court. This means they have a special responsibility. Only prosecutors can institute criminal actions against a person; private citizens can sue in tort, family court or other areas of law but cannot bring criminal charges.
Because criminal charges carry the most serious potential sanctions, prosecutors are held to a high standard of ethics. For example, almost every country requires prosecutors to swear an oath that they will prosecute crimes only if there is reasonable evidence that the accused committed a wrong. Prosecutors may not bring criminal actions as a result of personal vendettas.
The law imposes certain restrictions on prosecutors. The specific laws for prosecutors vary depending on the jurisdiction and country. Many countries have some similar rules though. For example, witness tampering — which can mean anything from coercing or intimidating a witness to getting a witness to lie on the stand or concealing a witness — is generally not permitted.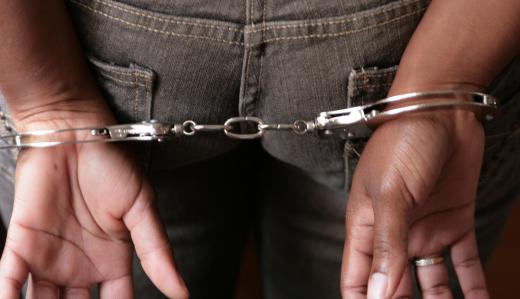 If a prosecutor engages in an improper action by violating a law, this is a form of prosecutorial misconduct. This may be punishable by a loss of a license to practice law. In some cases, if the prosecutor's misconduct was egregious enough, he could face criminal charges or be held in contempt of court.
A code of ethics also exists for prosecutors in most countries. For example, in the United States, prosecutors must comply with the Code of Professional Responsibility that applies to all attorneys. In Alberta, Canada, prosecutors must comply with Code of Conduct for Crown Prosecutors. Failure to comply with the code of ethics is also considered prosecutorial misconduct, although the penalties for such failure are usually limited to loss of the license to practice law and do not encompass criminal sanctions.
High standards are set to avoid prosecutorial misconduct because accused people are guaranteed the right to a fair trial in most countries. In England, the English Bill of Rights guarantees this; in the United States, the Constitution ensures this right. Prosecutorial misconduct could interfere with or jeopardize a defendant's protected right to a fair trial and could thus jeopardize the foundations of the justice system as a whole.
AS FEATURED ON:
AS FEATURED ON:





By: qingwa

Prosecutorial misconduct violates the oath taken by a prosecutor when he or she becomes an officer by the court.

By: Junial Enterprises

Prosecutorial misconduct can include being rude or disrespectful to the judge or other attorneys, and may lead to contempt of court charges.

By: Marc Roche

Prosecutorial misconduct could interfere with a defendant's right to a fair trial.

By: James Martin

Prosecutors may not bring criminal actions as a result of personal vendettas.

By: naypong

Prosecutorial misconduct may result in jail time.