What is Criminal Justice?
Criminal justice is the application or study of laws regarding criminal behavior. Those who study criminal justice include the police, those working in a judiciary capacity, and lawyers who either defend or prosecute those accused of a crime. Others work to advocate for changes in the current system of criminal justice, such as those who render decisions regarding current laws, like members of Supreme Courts. It is important that the criminal justice system includes the word justice, since laws applied to those accused of a crime should be fair.
Justice also refers not only to the fair trial accorded to the citizens of most countries, but also to the just retribution for victims of a crime, as for example, seeing an offender jailed. Criminal justice is always a goal. All involved in the arrest, prosecution, defense or judgment of a suspect aim to be fair. However, this goal is not always met, accounting for the flexibility in the application of laws, the changes to laws that are unfair, and the judiciary power of interpretation.
As a field of study, most who will work with parts of the law that involve behavior defined as criminal, will study criminal justice. Training and certification for police officers often is merely called criminal justice. Lawyers with a special interest in either the prosecution or defense of suspected criminals may also choose to major in criminal justice in a four-year degree program. Knowledge of the laws, rights and privileges of victims and suspects is essential to aiming for justice in both the court and law enforcement systems.
Those who have interest in training with the FBI or CIA may also choose to obtain a four-year degree in criminal justice. Such a degree not only studies the law as it stands, but as well evaluates the law. Subjects in universities that offer a major in criminal justice may be varied. They may include topics like forensic psychology, history of criminal justice, ethics, and sociology.
Police officers train specifically on what powers they have in relationship to a suspect, and what powers they do not have. They learn how to legally administer criminal justice in their capacity as law enforcement. They further train in the measures of force, such as shooting a gun or employing pepper spray that may be lawfully used, and must be used with capability. A certain skill set in the apprehension of an escaping criminal is required. Most hoping to work in law enforcement first study criminal justice and then attend special academies to receive further training.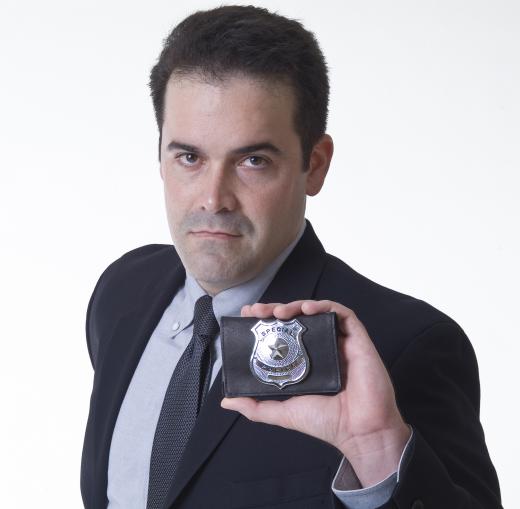 Despite training, criminal justice is not always just. There are great cops and terrible ones, judges who are too strict, and those who are too lenient. There are also very skilled and exceptional lawyers, and very poorly organized lawyers. Many argue, in particular, that laws in the US seem to be particularly unjust to minority populations, since they frequently have little money to spend on top lawyers.
There are numerous examples to cite of the misfiring of criminal justice. There is always room for improvement in this field. Very many people continue to work toward the goal of true criminal justice while continuing to exemplify fairness in this field and its applications.
AS FEATURED ON:
AS FEATURED ON:





By: James Steidl

The criminal justice system includes courts of law.

By: Lisa F. Young

Police who work regular beats are the primary type of local law enforcement professional.

By: George Wada

Lawyers are included in the criminal justice field.

By: Susan McAnany

Those who study criminal justice include police detectives.

By: squidmediaro

Criminal justice includes crime scene analysis.

By: Monika Wisniewska

Judge is one career in criminal justice.

By: ivanfff

Law enforcement officials are expected to be unbiased when making arrests.