If you wish to copyright a compact disc (CD), then you should first know that you cannot technically copyright a CD. What you can do is copyright the contents of a CD, such as music, photographs, or other documents that may exist as digital media on that CD. The actual CD itself is merely a form of physical media and you cannot copyright it any more than you could copyright a piece of paper or the canvas on which you can paint an image. While you cannot copyright a CD, you can copyright anything that is original content that you have created and saved or burned onto a CD.
A copyright is a form of property ownership and protection that exists for a piece of artistic creation or intellectual property. This means that you can copyright a work of art you create, but you cannot copyright a CD or other physical piece of media. If you are interested in protecting intellectual property that relates to the physical creation of CDs, such as a new process by which CDs may be manufactured or written onto, then you would want a patent on your technique or hardware, which is an entirely different procedure.
On the other hand, you may simply wish to copyright data that is on a CD. All you have to do to copyright something is create it in a way that is real and can be perceived to others. This means that if you have typed a document, recorded a piece of music, captured an image on a digital camera, or otherwise created a work of art that you have then saved onto a CD, you have already established a copyright for your creation.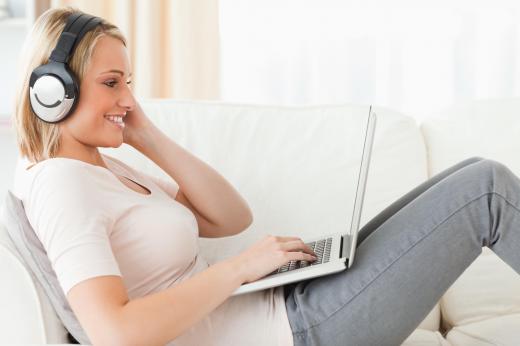 This does not, of course, extend to anything that is already protected by the copyright owned by someone else. For example, if you take a picture of a painting created by someone else, your copyright protection of that photograph would be limited since the painting itself may be protected by another person's copyright. This means that you also cannot copyright a CD or the contents of a CD that belong to someone else, just as you cannot legally own a house that is owned by someone else. In order for you to own a copyright, it must be your own original creation or a copyright that has been sold or transferred to you.
AS FEATURED ON:
AS FEATURED ON:





By: Mariusz Blach

The content on a compact disc, such as an original work of music, can be copyrighted, while the disc itself cannot.

By: WavebreakmediaMicro

CDs with copyright protection software are unable to be burned onto a personal computer.