Is Pettable Legit? Yes, and Here's How to Get a Legitimate ESA Letter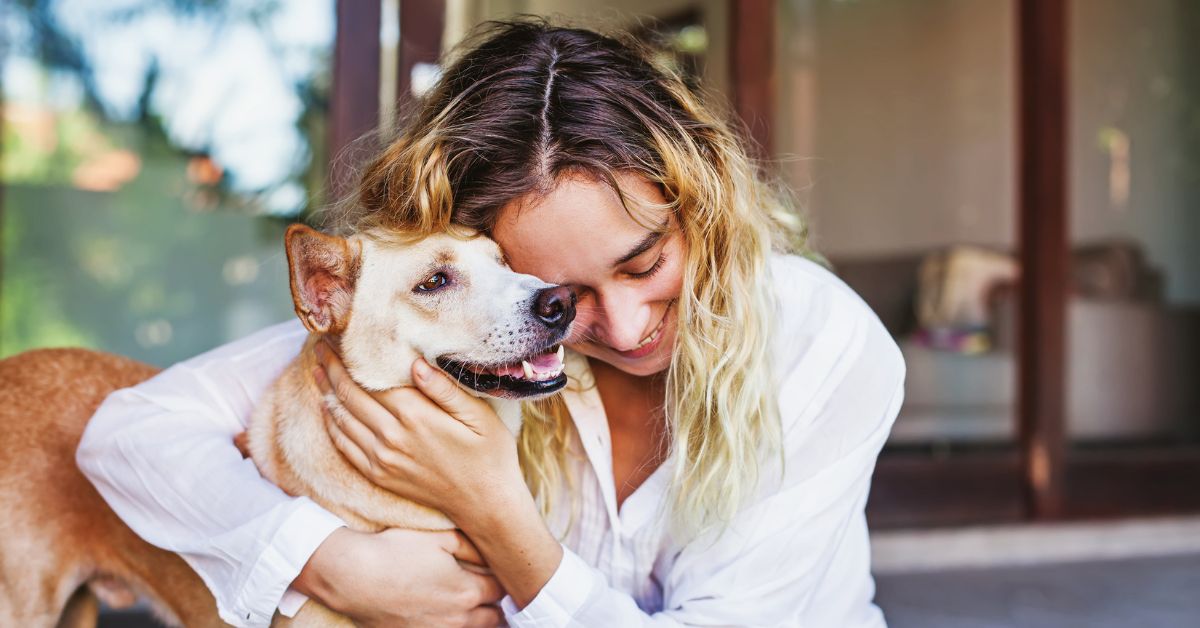 Anyone who experiences mental health struggles knows that among all of humanity's accomplishments, the domestication of dogs, cats, and other animal companions is perhaps the most emotionally valuable. They bring joy into our lives, reduce anxiety, and even help address often debilitating mental health struggles. And, though the concept of an emotional support animal is nothing new, modern circumstances have necessitated the creation of an "emotional support animal letter," or ESA.
A licensed mental health professional issues emotional support animal letters to certify a specific animal as an emotional support animal. This means the emotional support pet in question helps improve its owner's mental health, address an emotional disability, or manage symptoms of a mental disability.
Traditionally, obtaining an emotional support animal letter required a potentially lengthy in-person meeting with a mental health professional. Today, however, some companies have developed an online service to provide official ESA letters.
One such online ESA letter provider, Pettable, offers a stress-free option to get an ESA letter and even includes a full money-back guarantee. The question, then, is simple: Is Pettable legit?
How Pettable Works
At face value, Pettable is a straightforward service designed to provide genuine ESA letters to its customers with as little hassle as possible. Per their website, Pettable's entire process has only three steps:
Take an Assessment
To begin, Pettable asks customers to complete a 3-minute survey to assess their eligibility for a legitimate ESA letter. This survey was designed with the help of mental health professionals and establishes why you need an ESA letter, any emotional or mental disability you may have, and other mental health problems.
Consult With a Licensed Therapist
After you've completed your intake survey, Pettable matches you with a licensed therapist in your area to assist with your ESA documentation. Generally, customers meet with their assigned therapist via a phone or video call, during which they discuss their mental health and the benefits of an emotional service animal.
Receive Your ESA Letter
Once your assigned licensed mental health professional has approved your case, Pettable will create and send your official ESA letter within 24-48 hours. At this point, the animal specified in the ESA letter will enjoy all the benefits of being a verified emotional support animal.
What Benefits Does an ESA Letter Offer?
If you're already researching how to get an ESA letter, you probably have a specific issue in mind. Perhaps you want to travel more easily with your emotional support animal. Maybe you're experiencing conflict with a landlord over a support animal and need ESA certification to stay in your home.
Even if your needs are specific, knowing all the benefits of a legitimate ESA letter is valuable. Benefits such as:
The Fair Housing Act
Perhaps the most common reason people obtain an ESA letter is that the Fair Housing Act outlines federal and state laws preventing landlords from evicting or otherwise discriminating against a tenant due to their emotional support animal. Protection under the Fair Housing Act requires verification of a mental or emotional disability or other such struggles by a licensed mental health professional. Additionally, landlords hoping to remain ESA letter compliant may not impose pet fees on owners of an emotional support animal.
The Air Carrier Access Act
A controversial set of federal laws that have changed often over the past decade, the Air Carrier Access Act allows airline passengers with a valid ESA letter to travel with their emotional support animal on board. While this benefit previously only applied to service dogs, it now protects any emotional support animal with a genuine ESA letter. These laws also prevent airlines from charging pet fees for emotional support animals on their flights.
Circumvent Breed Restrictions
While many areas are banning breed restrictions outright, those who get an ESA letter protect themselves and their emotional support dogs from breed-specific legislation. This protection means that landlords and property owners are legally prevented from rejecting rental applications due to the breed of your emotional support dog.
Bring Your Emotional Support Animal Anywhere
Emotional support animals covered by ESA letters cannot be denied entry to many businesses and locations typically deemed off-limits to pets, such as no-pet hotels or coffee shops. Even so, it is suggested that owners carry a copy of their official letter when visiting such locations.
Valid Forever
Once you meet with a licensed medical professional and get an ESA letter, you will not be required to renew or update that letter, as ESA letters do not have an expiration date.
What Are the Advantages of Pettable?
We've thoroughly outlined the benefits of ESA letters for those with mental health issues. However, questions still need to be answered about why you would use an online service like Pettable instead of going to your primary doctor. By getting your ESA letter online with Pettable, you can:
Accelerate the Process
Once your application has been approved by one of Pettable's mental health professionals, you can expect to receive your ESA letter within 48 hours. By completing the process in such a timely manner, you reduce stress and start protecting your emotional support animals that much faster.
Find Support
Unlike the traditional method, which requires you to navigate the emotional support animal letter process alone, Pettable maintains a dedicated customer service team to help guide you through the process. This customer support team helps you get an ESA letter with as little hassle and stress as possible.
Match With a Licensed Medical Professional
When you apply for your ESA letter online, Pettable's customer support team will match you to a licensed professional in your state to conduct their consultation. This step-by-step support removes the burden of navigating your insurance and the healthcare system alone.
Get a Full Money Back Guarantee
While traditional methods of obtaining an ESA letter and other online ESA letter services may keep your money if your application is rejected, Pettable offers a 100% satisfaction guarantee. If you are less than happy with your experience for any reason, the company provides a complete refund.
Avoid Unnecessary Services
Most other online ESA letter companies try to drive up their costs with unnecessary service after unnecessary service. You shouldn't have to worry about anything else when you're looking to protect your emotional support animals with a legitimate ESA letter. Pettable sticks to what's important.
So Is Pettable Legit?
It's only reasonable that you would want the best, most professional service when obtaining your ESA letter. Having an emotional support animal can drastically improve your mental and emotional health, and you want to ensure your pet is as legally protected as possible. And, while some other online companies may provide questionable service, our assessment is that Pettable.org is 100% certified legit.
Between their dedicated customer service team, virtual pet care team, money-back guarantee, and exceptional standard of care, Pettable is the best online source to get your official letter.
If your life would be improved by the presence of an emotional support animal, do yourself a favor and check out Pettable.
Stop worrying. Get your ESA letter today with Pettable!
Frequently Asked Questions About Emotional Support Animals
Are emotional support animals required to go through training?
Unlike service dogs, emotional support animals are not required to undergo any training. Instead, ESA owners must only demonstrate an emotional or mental disability that is improved by the presence of their emotional support animal.
How do I know an ESA letter company is credible?
When researching an online ESA letter service, always look for companies that provide your doctor's medical credentials. Also, check the quality of their customer service team. Guidance and support can minimize the stress of obtaining your ESA letter.
How do you qualify for an emotional support animal?
To qualify for an ESA letter, an individual must be assessed by a licensed mental health professional in a live setting, such as a phone or video call. If your therapist determines you show signs of one of the qualifying mental or emotional health conditions, they will approve your application for an ESA letter.
Can cats be emotional support animals?
Yes! Your ESA letter covers an emotional support dog, cat, or any other species of pet that is verified to help improve your mental health.
How are emotional support animals and service dogs different?
Unlike an emotional support animal, service dogs generally require training to perform one or more tasks that their owners are unable to perform reliably. While both types of pets qualify as assistance animals, obtaining a psychiatric service dog letter is generally much more laborious than getting an ESA letter.