Is Pettable Legit? Uncovering What You Need to Know
Between landlord regulations and tightening airline laws, finding ways to keep your animals with you is becoming more difficult each year. And, for anyone who experiences mental health struggles, you know that having your emotional support animal by your side can mean a massive improvement in your quality of life.
How do you keep these treasured pets safely with you, however? Over the past decade, federal and state laws have outlined the creation of emotional service animal letters. These letters can be issued by a licensed mental health professional and certify that the emotional support pet in question helps address or manage symptoms of a mental or emotional disability.
In the past, individuals were required to navigate a potentially lengthy set of obstacles to get an emotional support animal letter. Attending appointments, talking with insurance providers, or meeting within narrow time frames meant that the process often created stress rather than reducing it. Recently, however, some companies have begun to offer a digital version of the application and vetting process. This innovation provides substantial benefits over the traditional avenue.
Pettable is one such online ESA letter provider. The company promises a streamlined, stress-free route to get an ESA letter and protect your animals from unfair rules and regulations. If true, the value of such a service is clear, so the question is simple: Is Pettable legit?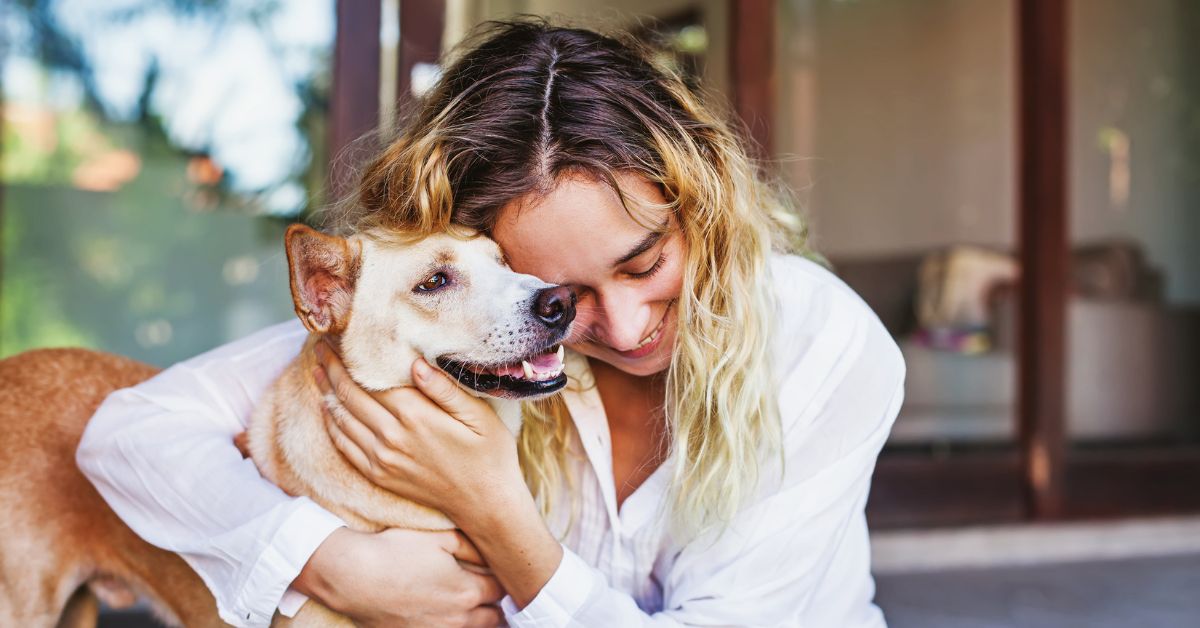 How They Work
Based on their website and extensive customer reviews, Pettable appears to be a straightforward, uncomplicated service designed to provide legitimate ESA letters quickly and with as little stress as possible. Their entire process consists of three steps, and Pettable offers a money-back guarantee that customers will come away feeling satisfied with their experience. If you decide to use Pettable, you will:
Take a Short Quiz
Before speaking with one of their licensed therapists, Pettable asks you to complete a basic, 3-minute survey. This survey helps provide essential information and insight into your situation and will be used by your assigned therapist to help establish the need for an emotional support animal letter. Expect to be asked about your history with mental health, any emotional or mental disability you may have been diagnosed with, and questions about your pet or pets.
Speak with a Licensed Therapist
Following your intake quiz, the customer service team at Pettable will match you with a licensed therapist from your state to continue your ESA letter process. This meeting needs to take place by phone or video call, as diagnosis guidelines require a therapist to observe a person in a live setting.
On the call, you and your matched mental health professional will continue to discuss your mental health and why an emotional support animal might help. Although this meeting counts as a formal appointment with a licensed therapist, customers say that the experience is friendly, warm, and stress-free.
Receive Your ESA Letter
Once your assigned licensed mental health professional has approved your case, Pettable will create and send your official ESA letter within 24 to 48 hours. At this point, the animal specified in the ESA letter will enjoy all the benefits of being a verified emotional support animal.
Which Mental Health Conditions Qualify?
Although a mental health professional may issue ESA letters for many different conditions, the most commonly diagnosed are:
Anxiety
Depression
Learning Disabilities
ADHD
Chronic Stress
PTSD
Remember that even if you do not exhibit signs of one of the mental health struggles on this list, meeting with a licensed mental health professional may still establish other valid reasons that qualify you to get an ESA letter.
How Can ESA Letters Help?
Since you're already looking into how to obtain an ESA letter, it's probably safe to say that you have a particular purpose in mind. Maybe you travel often and want to simplify the process of bringing your animal along. Perhaps you and your landlord are at odds over a service animal, and you need an ESA certificate to be able to stay in your house.
Even if your needs are quite narrow, it is still useful to be conscious of all the advantages of a genuine ESA letter. These benefits include but aren't limited to:
The Fair Housing Act
By far, one of the most powerful sets of protections offered by an ESA letter is outlined within the Fair Housing Act. The Fair Housing Act, first established in 1968, provides a number of valuable rights to tenants across the country, including federal and state laws designed to protect tenants with emotional service animals from discrimination.
While this primarily means that landlords may not reject or evict a tenant due to ownership of an emotional support animal, it also prevents them from imposing any pet fees or deposits on individuals protected by an ESA letter. It's important to note, however, that pet owners will still be responsible for any property damage caused by an emotional support animal, regardless of whether or not they have an ESA.
Avoid Breed-Specific Rules
If your service dog falls into a certain set of breeds, they may be subject to a number of unfair and misinformed prejudices. Usually, this takes the form of breed-specific restrictions by landlords that can often ruin an otherwise perfect housing situation.
Emotional support dogs protected by an official letter cannot be restricted by landlords due to breed, and dogs of any breed can be designated as emotional support animals. This peace of mind about your service dog's safety can reduce stress and drastically improve quality of life. 
Why Should I Choose Pettable?
By now, you're well aware of the powerful benefits that ESA letters provide for those with mental health concerns. Even so, the question remains as to why you should choose Pettable's service over the traditional route. When you get an ESA letter online with Pettable, you can:
Save Time
Unlike in-person meetings with mental health professionals, Pettable's digital service allows you to speak with a qualified therapist via phone or video call. Following approval, your ESA letter will be issued and sent to you within 24 to 48 hours. By completing the process in such a timely manner, you can eliminate anxiety and protect your emotional support animals immediately.
Find Support
Pettable maintains a trained customer support team to guide you through the logistics of their process. 24/7 support means that you'll have someone on hand to answer questions and address any doubts you may have.
Match With Mental Health Professionals
When you get an ESA letter online, Pettable's talented customer support team matches you to a licensed medical health professional near you to perform your evaluation. While the traditional method requires you to navigate the healthcare system alone, this personalized support minimizes stress while maximizing results.
Get a Full Money-Back Guarantee
In the past, failure to get approved for an ESA letter often meant wasted time and money. Even with other online ESA letter services, customers may lose out on fees or funds if their application is ultimately denied.
Conversely, Pettable provides a 100% satisfaction guarantee with its services. This means that the company is so confident in their process that they will happily provide a complete refund if a customer is less than thrilled with the outcome.
Get Only What You Need
When seeking an emotional support animal letter, you shouldn't have to pick through a contract or service description to make sure you aren't charged for unwanted extras. With Pettable's ESA letters, however, you're given only what you need without having an unnecessary service pushed on you.
If you're looking to protect your emotional support animal, it only makes sense that you would want only the best, most legitimate ESA letter. These often life-saving animals can lessen the symptoms of your emotional disability, provide companionship when the day gets dark, and are often one of the best friends you have—so they deserve the best, too.
Because of this, it's understandable that you might be wary of online ESA letter services. Even so, with their dedicated customer service team, full money-back guarantee, and intake process designed by a licensed medical professional, Pettable is the best online service available for obtaining official ESA letters.

If you or someone you know is seeking ESA documentation, consider reaching out to the experts at Pettable and beginning the process today.
Frequently Asked Questions About Emotional Support Animals
Interested in learning more? Here are some common questions about ESAs.
How do you qualify for an emotional support animal?
According to federal laws, you must be assessed by a licensed professional in order to qualify for ESA certification. During this assessment, if your assigned therapist determines that you have one or more mental health conditions that might benefit from an emotional support animal, they will approve an ESA letter.
What kinds of pets can be emotional support animals?
Although the most common type of emotional support animal is generally an emotional support dog, any animal that benefits its owner's mental health may be covered by a valid ESA letter.
What's the difference between an emotional support animal and a psychiatric service dog?
While both are classified as support animals, a psychiatric service dog needs to have undergone special training to perform certain tasks for their owner. Though an emotional support animal can still have profound benefits on quality of life, obtaining a psychiatric service dog letter is a much more involved and difficult process than getting an ESA letter.
How can I be sure an online service is credible?
Many online companies can and will provide genuine ESA letters. Even so, some companies offer better service, fewer complications, and a lower price point than others. Whichever company you choose, however, should provide your doctor's medical credentials and maintain a customer service team. If either of these features is missing, consider finding a different online service for your ESA letter needs.
Are emotional support animals required to go through training?
Unlike service dogs, emotional support animals do not require any specific training. Instead, ESA owners only need to show an emotional or mental disability that is improved by the presence of their emotional support animal.