What are Indecent Liberties?
When a person knowingly initiates an unwanted sexual interaction with another person, usually a minor, this is known as indecent liberties. There are various types of behaviors that can qualify as this type of crime, all of them sexual in nature. In most cases, the person committing the crime is knowingly engaging in behavior that is unwanted by the victim, although in some states if the victim is a minor, the act will still be considered a crime even if there is consent. Taking indecent liberties is almost always considered a felony, and conviction typically leads to a sentence including time in prison.
Typically, indecent liberties occur when an adult perpetrates inappropriate sexual behaviors on a minor, though interactions with other types of people who are in a vulnerable or incapacitated state may qualify. A person who is mentally disabled or unable to make the rational decision to engage in sexual acts may be considered a victim. Those who are physically weak or disabled and therefore unable to defend themselves may qualify; for example, a frail, elderly patient may be the victim of a younger caretaker. A perpetrator may be someone who is in a position of power over the victim, such as a doctor or therapist.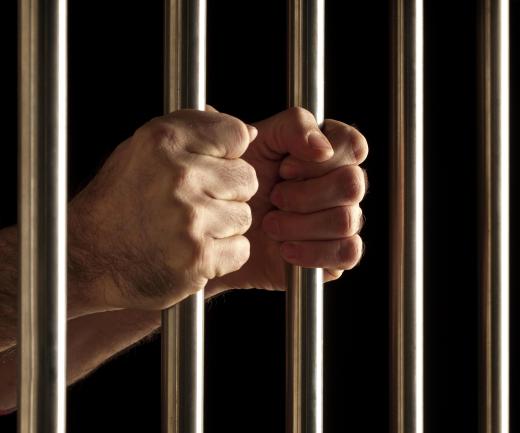 There are several types of behavior that can fall under the definition of indecent liberties. Physical sexual contact, either initiated by the perpetrator or solicited by the perpetrator from the victim, qualifies; however, physical interaction is not absolutely necessary for the crime to have been committed. Exposure of the perpetrator's genitals to the victim usually also meets the criteria. Inappropriate sexual language with the intent of initiating sexual arousal is another possible qualifying behavior. Encouraging the victim to be involved in creating sexually explicit materials such as pornography can also lead to a charge.
In most states, taking indecent liberties is considered a felony charge, especially between an adult and a minor; if the crime is committed by a person under 18 on a minor, the charge may only be a misdemeanor. The level of the felony can vary from state to state, and the specific nature of the crime may also affect it. Typically, the charge is considered very serious and those convicted can expect to serve at least some time in jail. As with the level of felony, the recommended prison sentence can vary, but often at least several years in jail may be involved.
AS FEATURED ON:
AS FEATURED ON:





By: angelo.gi

Jail time is one possible consequence for taking indecent liberties.

By: stryjek

Physical sexual content initiated or solicited by the perpetrator will be considered an indecent liberty.

By: areporter

A person who is mentally unable to consent to sexual acts may be a victim of indecent liberties.

By: praisaeng

A doctor or physical therapist could be guilty of taking indecent liberties if they act on sexual urges.