What are the Different Types of Larceny?
Larceny is a legal term used to refer to a crime that involves stealing. In many jurisdictions, there is more than one crime in this category. Grand and petty larceny are two closely related offenses that usually address general theft. Shoplifting is a crime that involves theft in retail situations. Larceny that occurs in the workplace or by individuals in entrusted positions may be addressed by embezzlement laws.
Grand larceny is a crime that occurs when someone takes something with the intention of depriving the rightful owner of access to it. To be charged with this offense, the item or items that the suspect is accused of taking must generally be valued at or above a given amount. This amount varies from one jurisdiction to another. In any case, the crime is usually a felony. Petty, or petit, larceny is a similar stealing crime, but it is generally a misdemeanor.
The reason that petty larceny is a lesser offense is because it involves thefts that do not exceed a certain amount. As such, two people can basically commit the same offense but receive different charges solely because of the value of the items taken. For example, one person may steal auto parts valued at $500 US Dollars (USD) and be charged with a felony. Another individual may steal auto parts, but because they are valued at only $250 USD, he may be charged with a misdemeanor.
Shoplifting is an offense that may be prosecuted under grand or petty larceny statutes. In some places, however, the law identifies this as a separate and specific offense. The crime may be divided into degrees that determine how serious a particular incident is. The value of the items stolen is generally used to make this determination and thereby to determine whether the offense will be a misdemeanor or a felony.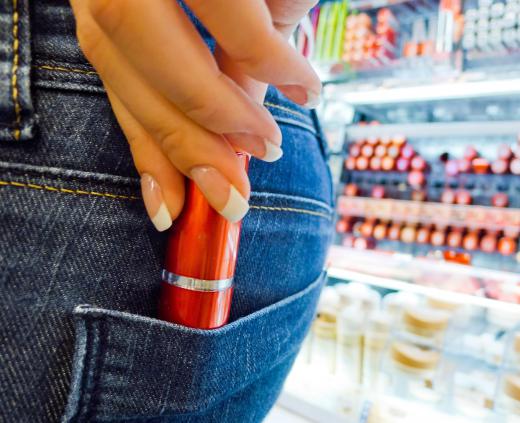 Many people mistakenly believe that shoplifting is limited to situations where an individual takes retail merchandise without payment. This crime is often defined much more broadly. Actions that may qualify as shoplifting include removing or altering price tags and placing items in the packages of lower-priced products in hopes of paying less than the true cost.
Embezzlement is another type of larceny. This crime generally involves incidents where people take funds or property that they have access to because of their positions. For example, an accountant may embezzle money from her employer's bank accounts. In most cases, the schemes used to execute these crimes are more complex than simply seeing something and taking it.
AS FEATURED ON:
AS FEATURED ON:





By: Paolese

A theft must meet a certain value-threshold to be considered grand larceny.

By: Wrangler

Embezzlement is a type of larceny.

By: Gina Sanders

Shoplifting is typically considered petty larceny.