What are the Penalties for Illegal Movie Downloads?
Downloading movies from the Internet without paying for them, whether through peer-to-peer sites, BitTorrent sites, or otherwise, is illegal in most countries as a violation of copyright law. Each country has its own copyright law or code, and while almost all prohibit movie downloads, the penalties countries assess can vary tremendously. The penalties for illegal movie downloads are usually a factor of national law, degree of offense, and judicial discretion.
The United States is widely recognized as having one of the toughest stances against Internet piracy and unauthorized movie downloads. U.S. copyright law provides for the award of either statutory or actual damages against people found guilty of illegally downloading. Statutory damages are damages that are set by statute, and awarded at the discretion of the judge. They are awarded according to a sliding scale, with a substantial minimum fine per violation. An actual damage award represents the damages that an aggrieved copyright owner actually sustained, which can be less or more than statutory damages, depending on the facts of the case.
Countries like the United Kingdom, Canada, Australia, and most of Europe have similar penalty schemes for illegal movie downloads, and the punishments allowed in these countries are in many ways comparable to those permitted in the United States. Still, in all places, the consequences factor in several things. What a country's copyright law says about downloading penalties is the first element. The specific facts of the case, including whether the downloading was one time only or part of a pattern will also usually be influential. A country's stance on copyright infringement and the culturally acceptable norms surrounding the acceptability of downloading can be a factor as well.
Lawsuits involving illegal movie downloads have to be brought by a party who has been harmed by the downloading. Most of the time, this is the movie production studio or another entity that owns the rights to the film that has been downloaded. The jurisdiction of the lawsuit is determined by the downloader's location, however. A downloader can only be sued for infringement in the country where the downloads took place.
Most lawsuits related to illegal downloads are launched by U.S.-based motion picture companies or associations. When these companies or associations sue U.S. residents, U.S. laws apply. These laws do not apply to suits against those in any other country, however, even if the suits are brought by U.S. companies.
The motion picture industry has used lawsuits and the threat of litigation as one of its main strategies to preventing illegal movie downloads. This campaign has been largely successful in the United States, Canada, Europe, and other places where the penalties are steep and enforced. In smaller, less developed countries, it can be much more difficult to launch a successful lawsuit based on video copyright laws. A big part of how penalties are assessed is based on how courts interpret and apply the laws. Just because a law says that penalties can be applied does not necessarily mean that a maximum penalty, or even a penalty at all, will actually be assessed.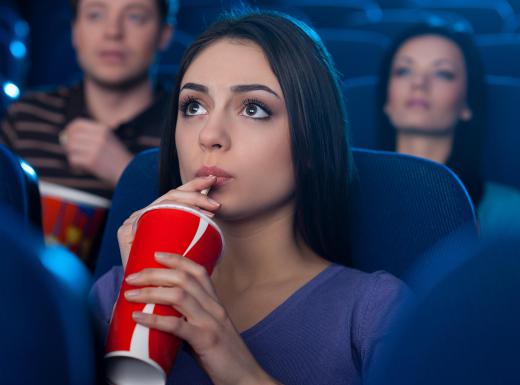 Countries like China and many Eastern European nations are frequently regarded as havens for illegal downloading because, while these countries have copyright laws, they are rarely enforced. Countries without developed legal systems also pose challenges for copyright owners seeking to enforce their rights. The consequences of illegal actions in these kinds of places are often minimal, even if written law would indicate otherwise.
AS FEATURED ON:
AS FEATURED ON:





By: CandyBox Images

In most countries, downloading movies without paying for them is illegal.

By: jamdesign

In the United States, illegally downloading movies is a violation of federal copyright law.

By: Michael Flippo

Making unauthorized copies of movies for friends is a form of copyright piracy.

By: gstockstudio

Some people prefer the experience of seeing a movie at the theater rather than illegally downloading it.