What are the Types of Dangers Faced by Bounty Hunters?
As they search for, detain, and transport fugitives, bounty hunters face both physical and legal dangers. These dangers can range from obtaining injuries to breaking the law and facing legal consequences. Death is the ultimate danger faced by bounty hunters, as it's not uncommon for these agents to risk their lives while attempting to recover fugitives. Every fugitive recovery agent can work to prevent these dangers by wearing safety gear, obtaining proper training, and meeting the legal requirements to become a bounty hunter.
Perhaps the most serious dangers bounty hunters face are the physical and even life-threatening dangers. The very nature of bounty hunting has fugitive recovery agents hunting for people who have been charged with crimes but have skipped their bail or bond to avoid going to court and possibly jail. For one reason or another, these people are serious about running from the law, and it's not uncommon for a bounty hunter to encounter an armed fugitive during the search. A bounty hunter must be prepared for any fugitive who tries to fight or even shoot him. He must also be prepared for any obstacles he could face as he's chasing the fugitive, which could range from running or driving long distances to staying awake and alert during lengthy stakeouts.
Bounty hunters can protect themselves against such physical and life-threatening dangers with proper attire and training. Generally, fugitive recovery agents wear clothing that helps them blend in with crowds and keeps them from standing out as law enforcement agents. Still, certain kinds of gear, such as bulletproof vests, can help protect bounty hunters without exposing them.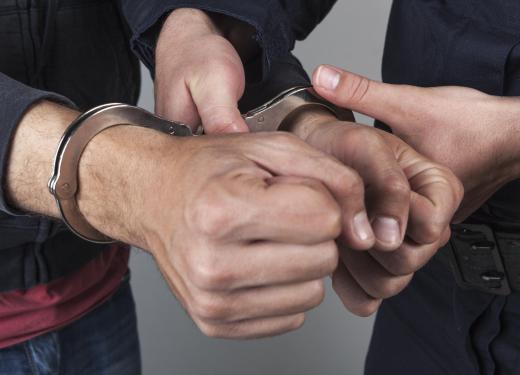 The process to become a licensed bounty hunter might require the person to obtain other kinds of protection. The bounty hunter might need to learn different forms of self-defense, including hand-to-hand fighting and firearm use in accordance with the area's gun laws. Also, he might receive training in effective communication, investigation, and surveillance strategies.
There are certain legal dangers bounty hunters must work to avoid, too, most of which are related to becoming a licensed bounty hunter. The requirements to become a licensed fugitive recovery agent can vary by country and region. For example, in the United States, nearly every state has laws related to fugitive recovery agents. These laws include how to become a bounty hunter and the laws bounty hunters must follow. If a person working as a bounty hunter doesn't know or follow these laws, he can end up in legal trouble.
AS FEATURED ON:
AS FEATURED ON:





By: jurra8

A bounty hunter may or may not receive training on how to handle handguns.

By: chatsimo

A bounty hunter is responsible for tracking down criminals that skip bail.

By: jbrandt

Bounty hunters should learn different self defense techniques in case of physical confrontations.