What does a Commercial Real Estate Lawyer do?
A commercial real estate lawyer handles real estate transactions surrounding commercial properties. Some of the clients this attorney may have are developers, property owners, and lenders. The cases that these attorneys work on often involve property litigation, contract disputes, and zoning issues.
Many of these lawyers work at commercial real estate firms while others may work for just one corporation. Sometimes, a large developer will employ a commercial real estate lawyer to act as general counsel. The attorney would be responsible for buying and selling properties, reviewing financial documents, and communicating with investors. These lawyers are also in charge of filing paperwork for partnerships, corporations, and documentation for taxes.
Other commercial real estate attorneys often work strictly with contractors on ongoing projects. The lawyer might be in charge of negotiating leases for shopping centers or office buildings. He or she may also have to review deeds and ensure titles are properly filed with the right municipality.
One important role a commercial real estate lawyer has is to provide advice to his clients regarding property transactions. The client may need input on whether or not a particular piece of land is suitable for development. The attorney will give information on jurisdictional and regional building laws, research to see if there are any unpaid taxes on the area, and assist with the closing should the client decide to purchase the property.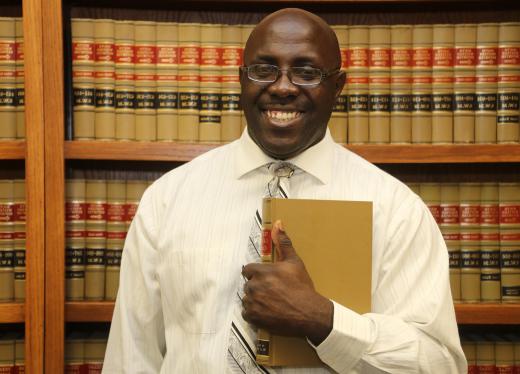 Another job that a commercial real estate lawyer does is title opinions. This is crucial to making sure that a parcel or building has a clear title. The attorney conducts a title search, checks for liens, and files the appropriate paperwork with the insurance company.
Some attorneys work specifically with mortgages and foreclosures in commercial real estate. Mortgage companies often hire commercial real estate attorneys to deal with borrowers and lenders to settle mortgages. These lawyers send out correspondence regarding defaulted loans, follow up on late accounts, and file judgments with the courts.
The commercial real estate lawyer also has to represent clients in litigation. The attorney may be retained to defend a developer who has been sued by investors. Another client might be a landlord who has been sued by a tenant regarding a rental contract. The lawyer will draft legal complaints, answer interrogatories, or respond to requests for production of documents. If the case goes before a judge, the attorney will appear in court and plead the case before the judge or jury.
Above all, the lawyer has a responsibility to his clients to be ethical while helping them to the best of his ability with commercial properties. The attorney has to continue to stay educated on current laws and regulations. Most attorneys do this by attending seminars or classes as well as keeping up to date on issues that involve commercial real estate.
AS FEATURED ON:
AS FEATURED ON:





By: CandyBox Images

Large developers sometimes employ real estate lawyers to act as general counsel.

By: George Wada

A commercial real estate lawyer handles real estate transactions surrounding commercial properties.

By: vadymvdrobot

Commercial real estate lawyers must research property transactions.