What is a Child Custody Affidavit?
A child custody affidavit is a document that is usually submitted to a court as part of a child custody case. In most cases, this document consists of statements that a person swears or confirms are factual. For example, a person who wishes to seek custody of his children may be required to submit an affidavit that details his relationship to the children involved. The affidavit may also include factual statements that reveal his reasons for seeking custody. Often, a child custody affidavit is notarized before it is submitted to the court.
Child custody affidavits are generally used to provide factual statements in a child custody case. A person may have to include his full name and information about where he resides in this document. He may also have to include information about his role in a child custody case. He may, for instance, state that he is the parent or legal guardian of the children involved. Sometimes a child custody affidavit also includes information about events that may have bearing on a custody case, such as incidents in which the children were harmed or placed at risk.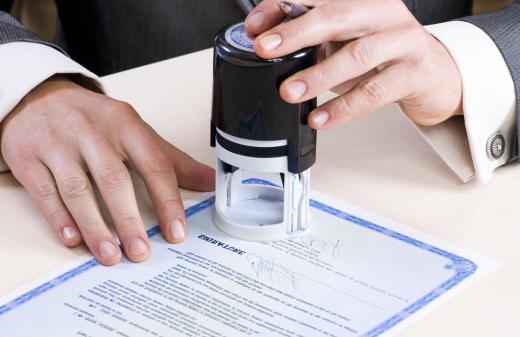 In most jurisdictions, child custody affidavits are limited to factual accounts related to child custody matters. The details included, however, are the facts as the drafter sees them. For example, a person may feel that a parent's continual lateness for visits is harmful to the children or that hitting the child involved is abuse rather than discipline. In many cases, such things are acceptable inclusions for child custody affidavits. Attacks on the other party in the case and emotional rants, however, usually have to be excluded from these documents.
When a person is involved in a child custody case, he may have to create a child custody affidavit or complete a fill-in-the blank affidavit instead. This depends on the jurisdiction and court system. If a person has a lawyer helping him with his child custody case, the lawyer may draft the affidavit for him. In such a case, the party to the child custody case may only have to sign it.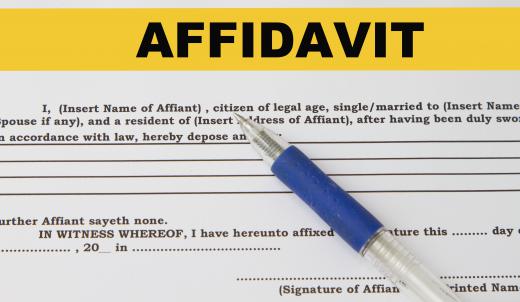 Typically, child custody affidavits have language in them that states the signer swears or affirms that the information in the document is true. Many jurisdictions require child support affidavits to be notarized as well. This means the signer takes the document to a notary public and signs it in the notary's presence.
AS FEATURED ON:
AS FEATURED ON:





By: Iurii Sokolov

Many states require that a child custody affidavit be notarized.

By: Tatyana Gladskih

A child custody affidavit may include information about where the parent lives.

By: Marzky Ragsac Jr.

Sworn affidavits are filed with the court in a child custody case.

By: Pictures news

Child custody affidavits are often limited to factual accounts related to child custody matters.

By: Monkey Business

A mother deemed unfit to parent may not be awarded custody of her child.