What Is a Conviction Date?
A conviction date is usually the date on which a person is found guilty of a crime. In some jurisdictions, this is the date on which a person pleads guilty to committing a crime or the date on which a jury finds a defendant guilty of the crime of which he's been accused. In the case of a non-jury trial, the conviction date is typically the date on which a judge finds a criminal guilty of a crime. Conviction dates are often used in justice system record keeping as well as in determining the remainder of a criminal's sentence.
Many people may find the variety of dates involved in criminal cases confusing. For example, there is also an arrest date, which is the date on which a person is arrested for committing a crime. Sometimes people may also confuse a sentencing date, which is the date on which a convicted criminal is given a sentence, with a conviction date. These dates are often completely separate, however, as a criminal isn't always sentenced on the day he is convicted.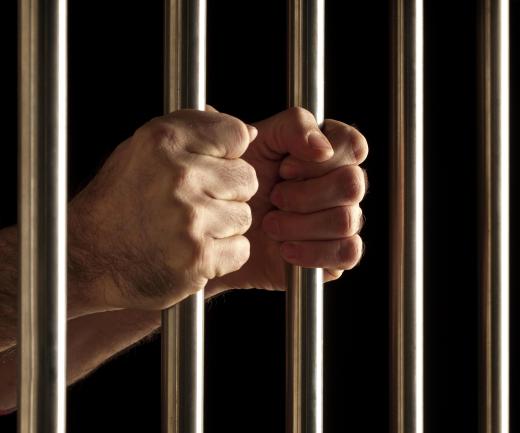 Conviction dates can be important for a variety of record-keeping purposes within the legal system, but they are sometimes used in determining how much time a person will spend in prison after sentencing as well. For example, a person who has already been incarcerated while awaiting his trial may be credited with the time he spent in prison prior to conviction. If a person is sentenced to six months in prison, for instance, but has already spent six months in jail while waiting for his trial, he may be credited with time served and released from prison. In such a case, it may seem as if the prisoner has escaped punishment, but in reality he has served his punishment in advance of the conviction.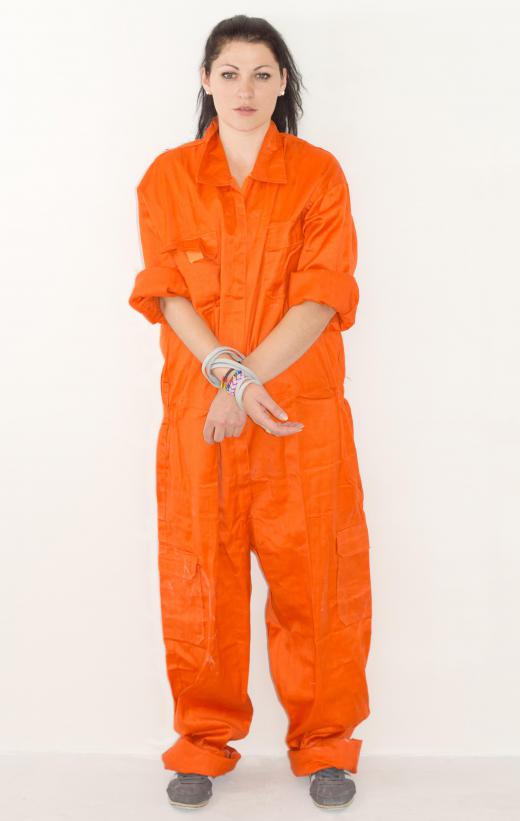 Sometimes the time spent in jail before a person's conviction date is not credited 100 percent. In some jurisdictions and with certain types of crimes, a person may receive only a partial credit for the time he spent in prison prior to his trial and conviction. This may reduce the amount of time a person has to spend in prison following his conviction date but may not eliminate further incarceration completely.
Finding a person's conviction date may mean contacting a court clerk's office or searching criminal records. Usually, conviction dates are recorded in much the same way as arrest, parole, and sentencing dates. They typically are readily available to the public, but this may depend on where a person lives.
What Is the Difference Between a Citation and a Conviction as a Result of a Moving Violation?
When a driver gets stopped by authorities, he or she may get a citation. A citation is sometimes called a ticket. The ticket notifies the driver of their wrongdoing and provides follow-up information. Some common violations are:
Driving over the speed limit
Texting while driving
Going through a red light 
Failure to yield the right of way
Not wearing a seat belt
Failing to use blinkers when turning
Rolling through a stop sign
A conviction can occur after a driver receives a citation if the courts find the driver guilty of the moving violation.
How Does a Driver Take Care of a Ticket?
There are different options for resolving a ticket. Some moving violations have set fees that an offender can pay directly to the court. Others may require a loss of driving privileges or a court hearing. It is essential to follow up because the court can issue an arrest warrant or suspend a driver's license if the driver ignores the citation.
What Is a Conviction Date on a Driving Record?
When a driver receives a ticket, they usually have two options for resolution. The driver can pay the fine directly to the court or dispute the citation and request a hearing. Both options result in a conviction unless the courts find the driver not guilty.
What Happens When a Driver Pays Their Ticket?
If a driver knows they were in the wrong, they may choose to pay the fine for their ticket. Most states require the ticket holder to pay the fees before the court date specified on the citation. The driver admits guilt by paying the fine, and a conviction goes on their driving record. Some states record the conviction date when the funds get credited to their account, while others use the citation date.
When Is the Conviction Date if a Person Goes to Court?
Certain moving violations require a court appearance, while others only need a hearing if the driver wants to contest the ticket. Going through the court process takes much longer than paying the citation. It can be a few weeks to several months before the case becomes finalized. The date of conviction is the date of the final court hearing when the judge rules on the driver's guilt. If a judge decides a driver is not guilty, there is no conviction on his or her record.
What Is a Conviction Date Used for?
Employers, insurance companies and the state's motor vehicle department may want access to a person's driving record for different reasons. An employer may need to know if a new hire has a valid license to drive the company's vehicle. Insurance companies will check the driver's history to determine policy rates.
Much of this information only affects employment or insurance if a traffic violation occurred after a certain date. For example, an insurance company may only increase rates for offenses that happened in the previous five years. A person's conviction date allows people to calculate these time frames.
How Do States Track Moving Violations?
Many states assign points for different citations. Minor traffic violations may only be one point, while more serious offenses, such as reckless driving, may be worth several points. Most states limit how many points a driver can accumulate over a given time. The motor vehicle department can revoke a driver's license if they exceed this amount. Many motor vehicle offices use the date of violation, or citation, to calculate the timing of the separate offenses.
Some states give drivers various options to remove points from their driving records. People can participate in defensive driving classes or driver education courses to reduce points on their record. Many states only allow drivers to reduce points once within a specific period. Removing points helps keep insurance rates down, and the points may not appear when an employer searches a prospective employee's driving history.
How Do I Find My Conviction Date?
After a court hearing, the convicted person usually receives documentation containing the conviction date. Many locations have online searchable databases so that people may find the date online. If not, they can place a phone call or email to the clerk of courts.
Records of a moving violation are also accessible via the state's motor vehicle department. Some states provide an online searchable database that allows people to search for their driving records. These documents should contain information about the conviction date of the offense.
AS FEATURED ON:
AS FEATURED ON:





By: angelo.gi

If a person spent time in jail prior to his or her conviction date it may not count fully toward the jail time requirement.

By: kolotype

Conviction dates cn be important in determining how much time a personwill spend in prison after sentencing.