What is a Custodian of Records?
A custodian of records is an individual who is responsible for collecting the documentation that ensures all models in a pornographic film or magazine are of legal age. The custodian of records position is mandatory under United States law for any individual or company who creates and distributes sexually explicit materials. The person in this position is responsible for ensuring that the company complies with child pornography laws and that no one under the age of 18 appears in the company's films or print and online publications.
The position was created in 1988 with the induction of the Child Protection and Obscenity Enforcement Act, which defines the record keeping rules for adult films and magazines. The act specifically states that a company creating sexually graphic material must have a designated custodian of records who maintains a catalog of documentation on all individuals appearing in the company's films or images. The documentation must be legally valid, verifiable identification that the performer is 18 years old or older at the time of filming. The act also states that all information must be permanently kept on file and be made available upon request.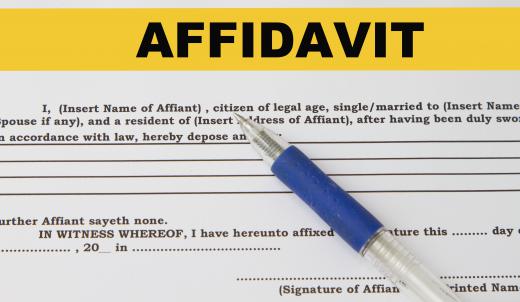 A custodian of records affidavit, or statement of compliance, is mandatory for all adult films produced in the United States. Also know as a declaration of custodian of records, this proclamation must be included as part of the finished product sold to customers. It is typically placed at the beginning of a film and contains just a few sentences. The statement must contain a confirmation that all performers in the following movie were 18 years old or older at the time of production. It also must include the name of the custodian of records, his or her title, where the records are kept, and the address of the company producing the film.
If legal authorities suspect someone being filmed in a sexually explicit movie or publication may be underage, a custodian of records subpoena can be issued. This subpoena outlines the demand to view the records of a listed performer or performers. The custodian of records is required to present the documentation. He or she may also be called in to attend a court proceeding, if one has been scheduled, or sign an affidavit affirming the authenticity of the documents submitted.
The function of any custodian of records is to guarantee that children are protected from pornographers. Custodians play a valuable role in pornography law, assuring all parties involved that no laws have been broken and all performers meet minimum age requirements. It is the job of the custodian of records to make certain that no film produced by his or her company could be considered child pornography.
AS FEATURED ON:
AS FEATURED ON:





By: Marzky Ragsac Jr.

The custodian of records must complete an affidavit affirming all subjects of pornographic material are of legal age.