What is a Professional Fee?
Many people are considered "professionals" by virtue of the field they work in such as lawyers, accountants, or doctors. When a person who works in a professional field provides services to a client or patient, they often charge a professional fee for their services. A professional fee is generally a fee that is determined in advance of the service performed and is based on the value of the expertise of the person providing the service. A professional fee may be charged by the hour or as a set fee as determined by the services agreed upon to be performed by the parties.
Lawyers charge a professional fee for representation of clients. A lawyer may charge by the hour, on a contingency fee basis, or may charge a flat fee for representation. When a lawyer charges by the hour, he or she generally requires the client to pay a retainer fee up front from which the lawyer may then deduct the fees as they accrue. A contingency fee arrangement allows the client to obtain the services of a lawyer without any upfront costs with the agreement that the lawyer will receive his or her professional fee as a percentage of the amount awarded to the client when the case terminates. A flat fee is sometimes charged, particularly in criminal representation, by deciding on a fee that will include the lawyers services for the duration of the case.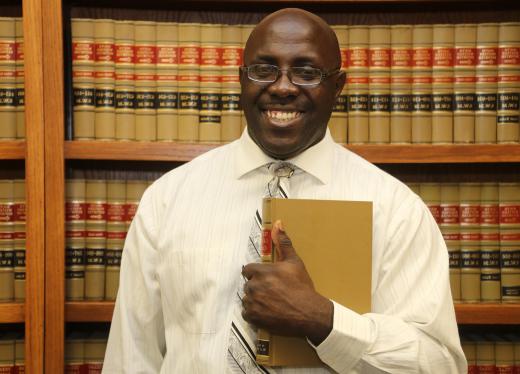 An accountant may also charge for his or her services by the hour or may charge a flat fee. Preparation of a simple tax return may be charged at a flat fee rate since the accountant usually has a good idea how much time will be involved from the onset of the representation. More complex tax or financial matters may require the accountant to charge by the hour and may require a retainer.
A professional fee paid to a doctor or medical provider is likely to be charged according to the services rendered or the procedure performed. Most doctors have a schedule of services that they offer their patients, as well as a corresponding fee scale for those services. A large portion of the payments for medical services are paid for by insurance companies, so the payment may not be required at the time service is rendered; however, if insurance coverage is being used, the medical provider will generally require confirmation of the coverage before providing the service or performing the procedure.
AS FEATURED ON:
AS FEATURED ON:





By: George Wada

A professional fee may be charged by a laywer for the representation of clients.

By: patpitchaya

Accountants may charge a professional fee.

By: Monkey Business

Doctors may receive a professional fee according to the services rendered.