What is a Property Lien Release?
A property lien release is a legal order removing a lien from a property. It is a real estate property term used in the United States and other countries that relates to clearing the title of real estate, although liens can also exist in other context in addition to real property. A property lien release gives the original owner back his full interest in the property.
In the United States and most other countries, there are different degrees of land ownership and property ownership. A fee simple absolute is the simplest type of property ownership. If an individual has a fee simple absolute, he has complete rights to the property and can enjoy its use, live on it, transfer it, sell it, or will it to his beneficiaries in his will.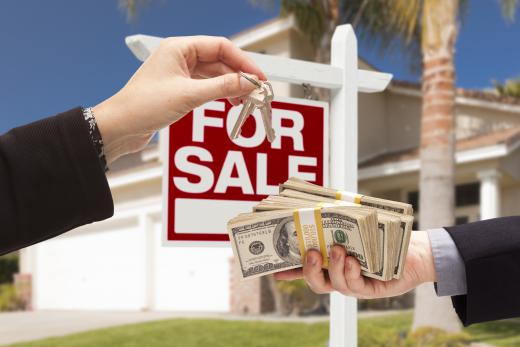 Other, more limited types of property ownership exist as well. For example, if a property lien is placed on a piece of real estate or any other piece of property, that limits the rights of the owner of that property. Generally, a property lien limits the individual's right to sell or transfer the property to a new owner.
Property liens are commonly placed on property to ensure that a debt is satisfied. For example, if an individual owes money to someone but doesn't necessarily have the assets to pay that debt, a lien can be placed on property that the debtor owes. The property owner will usually not be able to sell the property without a property lien release.
A property lien can be placed on property in a number of different circumstances. If an individual has a judgment against him issued in court for any type of debt, such as credit card debt or foreclosure debt, then the court can place a property lien on his property. That lien will remain on the property until a property lien release is issued when the debt is paid.
Other specific types of liens exist, such as a construction lien or a mechanics lien. These types of liens apply to new buildings or to cars being fixed. A mechanics lien is a very common type of lien, and gives a mechanic an interest in your vehicle which permits him to keep it as collateral until your debts are paid.
When there is a property lien on a piece of real property, the lien shows up on the title. When an individual attempts to sell property, a title search is almost always performed. The title will not be a clear title until the property lien release occurs, so no title insurance company will insure the property, no mortgage company will grant a mortgage, and no buyer will buy in most circumstances.
AS FEATURED ON:
AS FEATURED ON:





By: Andy Dean

A property lien release may be required before a property is sold.