A warrant unit is a law enforcement division focused on executing warrants. People typically volunteer to join this unit, and members of the unit work closely with other law enforcement agencies in addition to the court. When warrants are issued for arrest, to compel people to appear in court, and for other reasons, they are turned over to this unit for execution. Members of the unit may receive special training to help them work more effectively and safely.
Not all law enforcement agencies have a warrant unit. Warrant units are generally used when enough warrants are issued every year to create full time work for at least a small group of officers. The unit has its own chain of command for organization and accountability, and may include any number of officers, from three in a relatively small department to 10 or more in a big one. There may also be cases where officers are loaned out by other agencies to assist a warrant unit, typically in the apprehension of a high profile or particularly dangerous suspect.
When a warrant is issued, the subject may be mailed a copy, offering a chance to respond to the warrant voluntarily. If the person does not comply, the warrant unit begins a pursuit. Until the subject can be brought in or the warrant is canceled, the warrant will remain outstanding. Once people are apprehended, they can be taken to jail, compelled to appear in court, or required to follow a court order they are not respecting, such as an order to pay child support.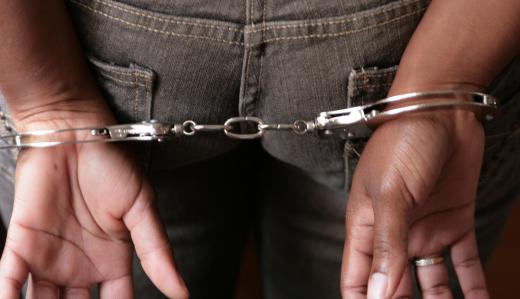 Warrant units may assist other agencies with major arrests and other situations where additional law enforcement officers are needed. They also work with these agencies to process warrants, turning people over to partner agencies on warrants as required, in addition to participating in extradition orders when subjects of warrants are arrested outside their jurisdiction. In some cases, warrant units may have other law enforcement responsibilities, such as providing security in courts or offering other services.
To join a warrant unit, people first need to qualify as police officers. They are generally expected to serve on the police force for a set period of time before they can start applying into individual units on the force. This gives them an opportunity to acquire experience and training before they start doing specialized work, and it also allows them to become familiar with the agency as a whole, facilitating cooperation in the future.
AS FEATURED ON:
AS FEATURED ON:





By: frog-travel

A warrant unit executes arrest and other types of warrants.

By: Marc Roche

Members of a warrant unit may receive special training so they can work safely when executing warrants, such as arrest warrants.

By: aijohn784

Not all law enforcement agencies have a warrant unit.