What Is an Anonymous Tip Line?
An anonymous tip line is a telephone number set up by either a private organization or governmental law enforcement that allows people to report on crimes without exposing their identities. Sometimes people feel uncomfortable about putting themselves on the line when reporting a crime, and an anonymous tip line can reduce some of the barriers that cause people to hesitate. Anonymous tipsters are generally allowed to reveal their identities when calling on the lines if they want to, and law enforcement sometimes even encourages people to do so, but the fact that it isn't required is often a big incentive.
Usually, an anonymous tip line is set up so that there is no way to monitor a person's calling location or identity. This is generally arranged so that people will feel the greatest level of comfort possible when using the services. Often, individuals who call tip lines might operate in shady businesses or may even be criminals themselves, and they may be suspicious that their identities could be monitored anyway, so some of them may choose to call from a payphone or other semi-anonymous location despite assurances of anonymity. The lines also often rely on voice mailbox systems, allowing the tipster to leave his information without having to talk to a real person, which might further increase the feeling of anonymity while using the lines.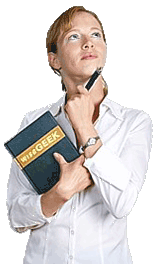 There are many different reasons why people may hesitate to report on a crime. For example, sometimes they simply aren't very certain about their suspicions, and don't want to look paranoid or crazy. In other cases, they may be afraid of retaliation from the people they're accusing. Sometimes a criminal will see something especially bad from another criminal and feel compelled to report, but he may be afraid that law enforcement might investigate him if he comes forward. In all of these situations, an anonymous tip line can be effective by encouraging people who wouldn't normally say anything to step forward and take the risk of making a report.
Some anonymous tip lines are part of law enforcement strategy, and these are generally run by government law enforcement agencies in different areas. In other cases, the lines are actually set up by various organizations, often on a non-profit basis. In either case, law enforcement may be officially involved in some capacity, often by encouraging the use of the privately-funded lines for the official purpose of gathering tips.
AS FEATURED ON:
AS FEATURED ON:





Woman holding a book