What is an Estoppel Letter?
An estoppel letter is a written statement of facts required by a lender of a third party in a real estate transaction to establish outstanding amounts due that can effect the settlement of the loan. It can be used in various types of mortgage negotiations, and its format can change to suit the circumstances. The letter will generally establish the terms of the loan, any amount or balance due of which the third party is aware, any offsets or rights claimed by the third party, and the fact that the lender is relying on the representations made to make the loan to the borrower.
Estoppel is a legal doctrine that says a person is prohibited from claiming ignorance in matters that he has previously avowed when another person has relied on those representations to his detriment. In a written letter, this would prevent a person from denying the facts presented in the document at a later date. An entity requesting an estoppel letter is trying to protect itself from fraud and outside claims by establishing a record of knowledge and promises made that would support a request for relief if the matter ever ended up in court.
The mortgage industry will use such a letter when financing property that is currently occupied by a tenant. A lender will request a written statement from a tenant, specifying the amount of the rent, any arrears owed, any offsets claimed against the rent or matters in dispute, and an acknowledgement that the lender is relying on the tenant's statements in providing a mortgage on the property to the borrower. This formality bars the tenant from later claiming a set of facts that are different from what was stated in the letter.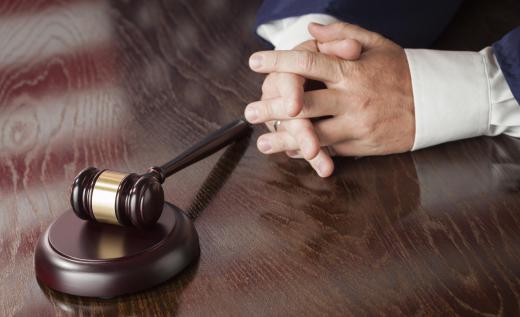 Perhaps the most common use of an estoppel letter is during mortgage financing of a condominium or cooperative apartment. The apartment owner is responsible for yearly maintenance and any special fees assessed by the association. This assessment is made on the apartment, not the owner, much in the same way as a tax assessment. An apartment owner sometimes allows these assessments to fall into arrears, and if the amount is not paid before he sells the apartment, the new owner may find that he is responsible for bringing the apartment account current. The lender will request a letter from the homeowner's association to establish all outstanding assessments so the seller can pay any amount owed before the loan settles.
AS FEATURED ON:
AS FEATURED ON:





By: Andy Dean

An estoppel letter is a written statement required by a lender of a third party in a real estate transaction, and generally establishes the terms of the loan.

By: Andy Dean

Estoppel itself is used to keep a party from promising one thing and then changing the circumstances.