What is an Evidence Room?
An evidence room is a secure room or facility where evidence relating to criminal cases or investigations is stored. Also known as a property room, an evidence room is often located in a police station. Large police departments may also use remote warehouses to store old evidence, making room in their evidence rooms for more recent and current evidence. Management of evidence is a critical part of criminal investigations, making the evidence room an important part of a police facility.
Evidence in a criminal investigation must be carefully collected to avoid contamination and compromise. Once collected, it is bagged, labeled, and processed. The person who collects the evidence in the field brings it to the station so that it can be logged, at which point it can be taken to the evidence room for storage, or taken into a lab to be examined. A clear chain of custody must follow the evidence at all times; when someone takes it out of the evidence room to examine it, for example, this must be logged, and whoever has the evidence is responsible for keeping it secure.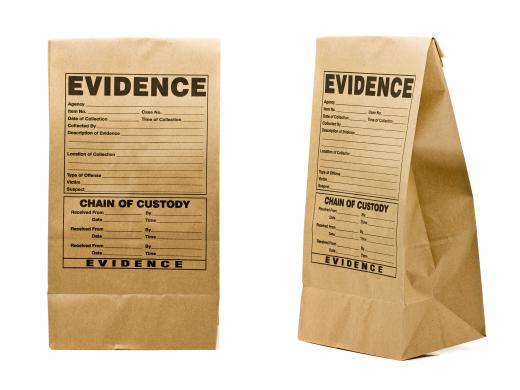 Evidence rooms can be used to store physical evidence in addition to recordings, transcripts, and other supporting information. Case files are also sometimes stored in evidence, depending on how the department is organized. The evidence room's contents are organized using a filing or computer system which has references for everything in the room, along with notations indicating its location.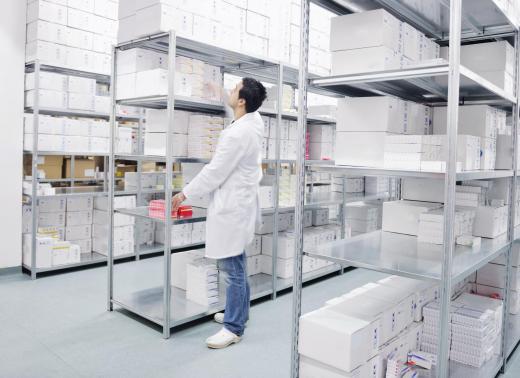 Evidence rooms need to be securable. They lock, and many have cages and other safety measures which are used to control the movement of evidence. They are also commonly fireproof and waterproof so that in the event of a disaster, the evidence room will remain undisturbed. An officer may be tasked with guarding the facility and checking the credentials of everyone entering and leaving the evidence room to confirm that the chain of custody is maintained. Evidence tampering is a concern, as is theft of valuable evidence such as money or jewels seized during an investigation.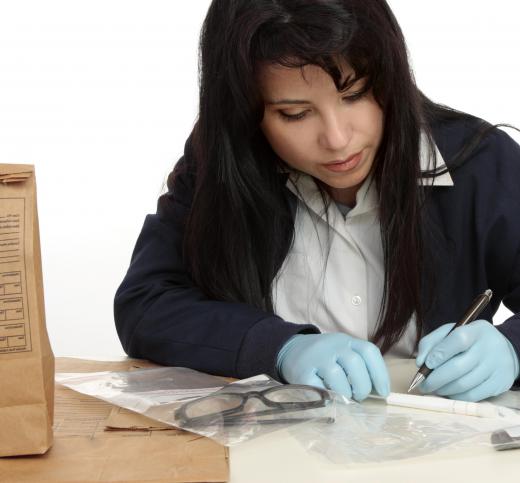 In addition to storing evidence for ongoing investigations or trials, evidence rooms are also used to store evidence pertaining to open cases which have gone "cold," such as evidence relating to old murders. Evidence for crimes which have been resolved is also stored so that if there is ever a question or appeal, the evidence will be available. After the statute of limitations ends, the evidence may be retained just in case, destroyed, or sold, depending on the laws of the region.
AS FEATURED ON:
AS FEATURED ON:





By: Shawn Hempel

Evidence collected at a crime scene is stored in a secure room.

By: .shock

After being logged in, or recorded, properly, evidence is taken to an evidence room for storage.

By: Leah-Anne Thompson

Evidence in a criminal investigation must be carefully collected to avoid contamination and compromise.