What is Critical Criminology?
Critical criminology is an analysis of crime and social attitudes about criminals from a cultural context, looking at what kinds of acts society considers crimes and how it deals with them. This discipline dates to the 1970s, and there are a number of approaches to critical criminology, including feminist, Marxist, and conflict theory-based analyses of crime and society. Colleges and universities with criminology programs may offer training in this field, depending on the focus within the program.
Criminology in general is the study of crime, the origins of criminal activity, and methods for delivering justice. Critical criminologists note that definitions of crime and bad behavior are not universal, and they explore the individual cultural reasoning behind justice systems and definitions of criminality. Many are interested in the role of oppression in political and social thinking about crime, noting that certain classes of people may be considered criminal or suspect; many nations, for example, have historically criminalized homosexuality.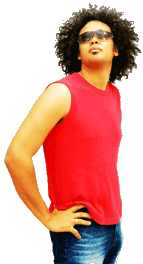 In critical criminology, researchers examine the justice system and legal framework of a country and also evaluate social attitudes and trends. This allows for a deeper understanding that can contextualize crime. Research on deviance among youth, for example, may be enriched by looking at race, class, and gender differences in terms of youth deviance and the way society views young people. Minority experiences can also be important; for example, an act some people may consider criminal could also be viewed as a legitimate rebellious response to oppressive social structures.
Numerous scholarly journals cover various topics in critical criminology, and members of this field attend annual conferences and other events to exchange information and ideas. They can work as consultants with government agencies on the development of new policy and may also work in fields like social work and policing. The perspective of a critical criminologist can be useful for activities ranging from profiling offenders to developing diversion programs to reduce recidivism.
Critics of critical criminology may suggest that this field suffers from bias, particularly in a liberal direction. The rejection of absolute and firm definitions of criminality in favor of looking at crimes in a social context is not favored by all criminologists. Within the field there is also significant divergence and debate, and people may have varying perspectives on topics of interest. Critics may present this conflict as evidence that the field lacks scientific rigor or fails to provide supporting evidence for theories and claims.
AS FEATURED ON:
AS FEATURED ON:





Man with hands on his hips