What is Estate Litigation?
When a person dies, he or she often leaves behind property and/or debts. The sum total of all property—real and person, tangible and intangible—that the decedent owned at the time of his or her death is known as the decedent's estate. If a creditor claims that the decedent owed money to the creditor, or if one of the beneficiaries or heirs of the estate does not believe the will entered is a valid will, a claim is filed or a will contest opened. Any claim or contest to the estate is considered estate litigation.
Unfortunately, estate litigation is an inevitable part of many estates. When a decedent dies, the estate must usually pass through a formal legal process known as probate. The executor of the estate under the terms of a will, or another family member or close friend in the absence of the will, must petition the court to open a probate estate. The decedent's assets will be accounted for and valued, and anyone claiming to have a claim against the estate is given the opportunity to file that claim with court.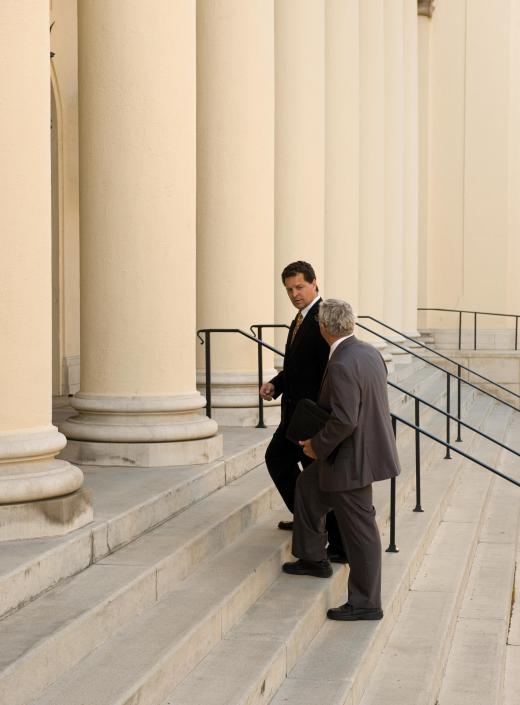 A claim against an estate often turns into estate litigation if the executor or personal representative does not agree with the claim. When the executor or personal representative approves a claim, it is paid out of the assets of the estate. If the claim is denied, then the creditor must petition the court for payment, which results in estate litigation.
The other big area of estate litigation is in the area of will contests. When a decedent dies and a will is admitted to probate, a potential beneficiary or heir may decide to challenge the will. The laws regarding the right to contest a will and the reasons for challenging a will vary by jurisdiction; however, in most cases, if a person believes the will is not valid, then estate litigation is an option in the form of a will contest.
Most estate litigation is ordered by the court to mediation in an attempt to settle the issue. Mediation is a process where a certified mediator listens to both sides and attempts to facilitate an agreement between the parties. Although mediation is not usually required, courts certainly encourage parties to avail themselves of the option. If mediation is unsuccessful, then the court will schedule a hearing or trial on the matter and render a binding decision.
AS FEATURED ON:
AS FEATURED ON:





By: James Steidl

Estate litigation involves matters tied to property or debts left behind by someone who has died.

By: George Wada

Many individuals contesting a will hire a seasoned estate or probate lawyer.

By: TAGSTOCK2

Litigation is the process by which a case is resolved by a trial in a court of law.