Within many jurisdictions, mail tampering is a crime and is punishable by incarceration, fines, or a term of probation. Within the United States, tampering with the mail may be a crime under state laws; however, mail fraud is a federal crime. The exact definition will vary by jurisdiction, but "tampering" generally includes opening, destroying, damaging, or interfering with mail intended for another person.
Under most states laws within the United States, mail is considered private property. As such, an individual has an expectation of privacy attached to his or her mail. When another person breaches that expectation of privacy, he or she may be guilty of mail tampering.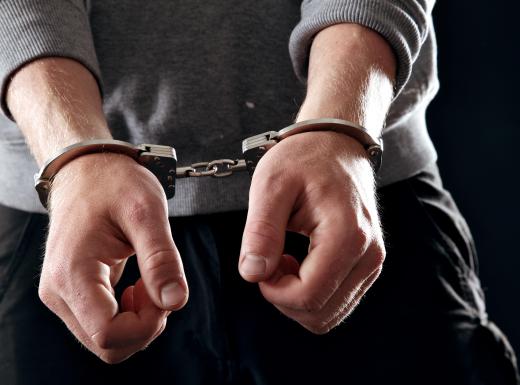 State laws differ, but in most cases, no one is allowed to open mail intended for another person. In many cases, even members of the same household cannot open mail addressed to another person in the same house. State statutes do frequently make an exception for United States Postal workers or other carriers if they are acting in good faith when opening the mail as part of their job.
Destroying, damaging, or interfering with the mail are also often considered mail tampering. For instance, removing mail from someone's mailbox or throwing mail away that is intended for another person may amount to a crime. Under most state statutes, tampering with the mail is a misdemeanor and is punishable by a term of imprisonment of up to a year or two.
Mail fraud is another crime that involves the mail, but unlike tampering, it is a federal crime. Mail fraud involves using the United States mail to carry out a scheme or plan to unlawfully obtain money or anything else of value. This crime is often used as a reason to make what would otherwise be just a violation of state law a federal offense.
One example of mail fraud is elaborate schemes to steal money from victims by convincing them to send money to a non-existent charity, although the connection to the U.S. Postal Service may not be as obvious in other cases. Basically, if even one check, document, or package was sent through the U.S. Mail during the course of a crime, then mail fraud may be charged, elevating it to a federal crime. In reality, many crimes could be charged at the federal level using the mail fraud charge, but federal district attorneys are selective regarding when they choose to file charges of mail fraud in order to elevate a crime to the federal level.
How Do I Report Someone Tampering With My Mail?
If you suspect that someone has been tampering with your mail, it's important to take action right away. This type of offense is a serious crime and it could have disastrous consequences for your personal identity, finances, safety, and more. If you think you know who has been tampering with your mail, do not confront the person yourself. This could be dangerous and may not result in complete justice on your part. Instead, take steps to contact professionals who can help you.
How To Report Mail Tampering
The first step in reporting mail tampering is to contact the United States Postal Inspection Service. This organization is a type of police force that specializes in handling legal issues involving the United States Postal Service. You can visit their website, send an email, or call them directly at 1-877-876-2455 for help with this issue.
You will also need to contact the United States Postal Service to report all missing mail and packages. Any tracking numbers you can provide will help expedite your case. It may help to temporarily forward your mail and packages to a new address or PO box until the issue is resolved. Send any outgoing mail by using a public mailbox or visiting your local post office.
If you have suspicions or evidence that points towards a specific person or group, contact your local police. Gather any evidence you may have, including photographs or video footage from a security camera. Be prepared to offer a description of the suspect, as well as give an account for what you believe may have been stolen or withheld and the financial impact it may result in.
Be sure to reach out to any organization that may have sent you mail with sensitive, private information or of monetary value. If you suspect that your credit card, debit card, or bank account has been compromised as a result of mail tampering, contact your bank to make any necessary changes and report unapproved purchases. You may need to request a new card or change your account number to prevent further theft.
Sometimes, mail tampering can result in personal identity theft and severe damage to your personal credit. If mail was stolen that included personal identifiers, such as your social security number, certain account numbers, birthdates, or identification cards, you may need to contact the Federal Trade Commission. There are several organizations that can help you create a recovery plan as needed. Also, you should report identity theft to the three major credit bureaus, which are:
Experian
TransUnion
Equifax
Taking this step can help reduce the damage to your personal credit.
Is Tampering With Mail a Felony?
Understanding what type of offense to consider mail tampering depends on a variety of factors, including which state the tampering occurred in and what type of tampering took place. While opening a person's mail may not put you in federal court, moving a person's mail from the intended delivery location or taking it is a serious crime and is considered a felony. This type of criminal activity most often leads to major fines, possible jail time, and a permanent record that can impact various aspects of a person's life.
In general, those who are convicted of a felony can be sentenced to up to 20 years in prison per offense and may be fined as much as $25,000. In the future, they will not be able to pursue a career in education, the medical field, and many other areas. Securing any type of job can be difficult for convicted felons. They also may not be able to obtain a driver's license.
Tips for Preventing Mail Tampering
Mail tampering can happen to anyone, sometimes off-property, making it out of your control. However, there are ways you can reduce your risk of becoming a victim of this type of crime. First, consider purchasing a locking mailbox so that only you can open it to retrieve the contents. Require signatures for packages or instruct them to be placed in a secure location if you are not home when they arrive. You can also ask a neighbor to keep an eye out for them and bring them inside until you return.
When sending mail, do not include personal checks, cash, or gift cards, especially in envelopes that clearly contain greeting cards. These are easy targets for thieves. Instead, consider making payments or sending monetary gifts using a secure online platform. Finally, consider installing an outdoor security camera with motion sensors that have a clear view of your mailbox and porch. This can act as a deterrent to potential mail burglars while giving you solid evidence in the event of future mail tampering.
How Do I Report Someone Tampering With My Mail?
If you begin to suspect someone is tampering with or stealing your mail, the first thing you should do is take notes. This is an important part of gathering evidence for your eventual report. Write down what mail is missing, opened, or damaged. Some indicators of mail theft to watch for are packages that you are expecting never arriving or monthly bills not coming to your house anymore. Keep track of everything in a document for later reference. Emails to yourself or a trusted person can be a great way to do this as they will automatically include a timestamp.
There are several pieces of information you will need when reporting stolen or damaged mail that you should record in your notes. Firstly, describe what kind of mail it was, such as a package or a letter, and how much money your estimate it was worth. Note when you expected it to arrive, your mailing address, and where the package was mailed from. Finally, if you have the information available, write down whether it was standard priority mail, first-class, or any other category of mail that applies.
Other Information to Record
In addition to describing the mail in question, you should also jot down anything that might help identify the person tampering with your mail. This includes people you have seen loitering outside your home or have other reasons to suspect. The more details you can record about their appearance, the easier it will be for the authorities to track them down.
If you are not using a document that includes timestamps, you should also write down the date and time you suspect the tampering occurred. Even if you do not know the exact details, do your best to make an estimate.
Reporting the Mail Tampering
Once you have collected notes about the incident, you should report the mail tampering to the Postal Service. Keep in mind that if the tampering continues, you may have to make multiple reports, which is why keeping organized notes is so important. You should be able to report incidents online or over the phone. The postal service may contact you for follow-up information after your initial report. They will likely ask simple questions that can be found in your notes.
If your mail is stolen, you should also contact the police and file a report with them. They are the people who will be able to directly investigate the incident, and hopefully, stop it from happening again. In the meantime, you can take steps to stop your mail from being tampered with. Don't leave mail sitting in your mailbox for long periods of time, and try to avoid sending cash or other easily-stolen items through the mail.
Is Tampering With Mail a Federal Offense?
There are federal laws against tampering or stealing other people's mail in the United States. This means that mail tampering is considered a felony that can have serious consequences. If you think someone is stealing or opening your mail, you should not hesitate to start pursuing legal help and protection. While it may seem like a simple annoyance at first, mail tampering can lead to you becoming the victim of more serious crimes, such as identity theft.
In addition to federal laws against mail tampering, some states have their own restrictions and rules about it as well. This can lead to slightly different legal consequences for mail theft or tampering depending on where you are located.
Receiving Someone Else's Mail
While it may not seem like a crime, if you receive someone else's mail and do not return it to them, this can be considered mail tampering. This is something that happens frequently after moving to a new place, and it shouldn't be hard to mitigate. If you do receive mail addressed to someone else, you should simply return it to the sender. To do this, write, "Return to Sender," on the item and place it back in your mailbox. A postal worker will take it and send it back to where it came from.
What Is the Penalty for Mail Tampering?
Mail tampering or theft can have serious legal consequences including large fines and jail time. The punishment generally becomes more extreme depending on how much mail was damaged. For each item that was tampered with a person can face up to three years of time in prison and may have to pay hundreds of thousands of dollars. Oftentimes mail tampering goes along with other crimes, such as trespassing, theft, and vandalism. These additional crimes have their own legal penalties which may also be taken into account by the legal system.
Frequently Asked Questions
What exactly is meant by the term "mail tampering," and what are the consequences of committing this crime?
Interfering with the delivery of mail by stealing, opening, or destroying mail without the authorization of the intended recipient is the conduct that is referred to as "mail tampering." Tampering with mail is considered to be a federal offense that is subject to legal punishment. The severity of the offense determines the type and level of the punishment that is handed out for mail tampering. If the crime was relatively minor, the perpetrator could receive a light sentence consisting of a fine or a brief stint in jail. If the crime is considered more serious, such as stealing someone's identity, the perpetrator may be subject to harsher punishments, such as a longer period of incarceration and larger fines.
What are the various forms of mail tampering that can occur?
Tampering with mail can take many forms, including the theft of mail, the forgery of signatures on checks or paperwork, the alteration of the contents of a letter or package, and the interception of mail for the purpose of identity theft. The most prevalent sort of mail tampering is mail theft, which occurs when someone removes mail from a mailbox or post office before it is delivered to the intended recipient. Intercepting mail for identity theft entails stealing sensitive information from mail, such as credit card statements or bank account information, and utilizing that information to perpetrate identity fraud.
How can people protect themselves against mail tampering?
Individuals can defend themselves from mail tampering by checking their mailbox on a frequent basis and getting their mail as soon as it arrives. If someone are going to be away from home for a lengthy period of time, they might consider having a trusted neighbor or acquaintance collect their mail for them. Emailing sensitive material should be avoided, and it should only be sent securely.
Can mail be intercepted?
Mail can be intercepted. To ensure items are secure and unaltered, shippers should take extra precautions. Steps to achieve this: Packaging that indicates tampering or opening is an example. "Tamper-evident packaging" describes it. When they're unsure who received their products, customers can use tracking services to check their status and confirm delivery.
Should someone suspect mail tampering take action?
If you feel your letter has been tampered with, contact the post office or local police. Authorities can investigate and prosecute the criminal. To avoid identity theft, people should regularly check their credit reports and financial accounts. Routines can help. When personal information is stolen, a person must change their passwords and contact their credit card company or financial institution.
AS FEATURED ON:
AS FEATURED ON:





By: Ammentorp

Mail tampering may lead to imprisonment.

By: d.c.photography

Removing mail from someone else's mailbox may lead to a charge of mail tampering.

By: petert2

Taking mail from someone else's mailbox is a crime.

By: Blue Moon

Interfering with mail may include removing postage stamps once a letter has been placed in a mailbox.