Organized crime is a general term used to describe any sort of group or ring of people who strategically work together to commit fraud, extortion, or other illegal activity. The main goal of this sort of group is moneymaking, though holding power and having the ability to control both people and circumstances is also usually an important aspect. The Italian Mafia is one of the most notorious international crime circles and has been glorified in a number of film, TV, and literary adaptations. While this group is one of the oldest, it is far from the only example. Modern organized crime can sprout anywhere, and is as common in Italy as it is in Eastern Europe, Asia, and Africa. Members can focus on anything from money lending and loan sharking to cybercrime, drug trade, and human trafficking. Their activities are illegal in almost every country, but the depths of their networks often make prosecution really difficult. In many cases they also base their operations out of countries and jurisdictions with somewhat lax law enforcement, which usually only makes efforts to shut them down even harder.
How They Operate
In most cases, tight organization is a key part of how these criminals operate. Many of the most notorious groups are family-based, but this doesn't necessarily mean that all of the players involved are related. Crime leaders, sometimes called "bosses," are usually careful to delegate responsibilities evenly across a broad network so that each individual player isn't really responsible for much. When all the little parts are added up, though, there's usually a lot of money to be made and a lot of damage that's been done. This sort of scheme also comes with a layer of institutional protection, since one person being caught or arrested won't bring down the whole operation. In most cases the charges brought against the one nabbed individual are pretty minimal, too, if more evidence of larger intent or purpose can't be uncovered.
Depending on the nature of the crimes being perpetrated, groups might also choose to operate their activities behind a "front" — a business that looks legitimate, but is really just a place where criminal masterminds can launder their illegally-gotten cash in order to use it in the marketplace. Laundromats, garbage and sanitation disposal services, and restaurants are some of the most common examples, but savvy criminals can hide their activities almost anywhere.
Origins
Organized criminals in Italy have been known as the Mafia since the 1800s, and these organizations began to spread abroad, particularly to the United States, by the early 1900s. One of the most famous Italian mobster in the US was Charles "Lucky" Luciano, who came from Sicily in 1907 when he was still a boy. He is credited with helping establish the modern mafia, or La Cosa Nostra, which is the organization of Italian and Sicilian crime families that operate mainly in US cities on the East Coast.
National Affiliations and Global Reach
While Italy may be the birthplace of organized crime, it is difficult to argue that it is still the headquarters. Mafia and crime-gang networks have sprouted up in many countries around the world, though they do tend to be most common in places that are have weak economic structures and poor law enforcement. Members typically use these locales as a starting point, but typically try to leverage their crimes against people living in other, typically wealthier places.
Modern Examples
Some of the most well known modern organized crime originates in Eastern Bloc countries that were formerly part of the Soviet Union. Their activities typically include human smuggling and prostitution, fraud, money laundering, drug trafficking, and extortion. In Russia, these groups have been regarded as the leading threat to national security because of the threat they pose to political institutions and the economy. These sorts of "crime gangs" are also responsible for a lot of the cybersecurity threats and Internet fraud that happens in the United States and Western Europe.
Crime rings are also a problem throughout Asia. Many of these gangsters have ties to China, Thailand, the Philippines, Cambodia, Laos, and Vietnam. They have begun to participate in white-collar crime and use legitimate businesses to cover their criminal activity. They are often involved in crimes ranging from gambling and prostitution to smuggling aliens and trafficking heroin and methamphetamine. These criminals are also known to commit financial fraud and produce counterfeit computers and clothing that they sell both at home and abroad.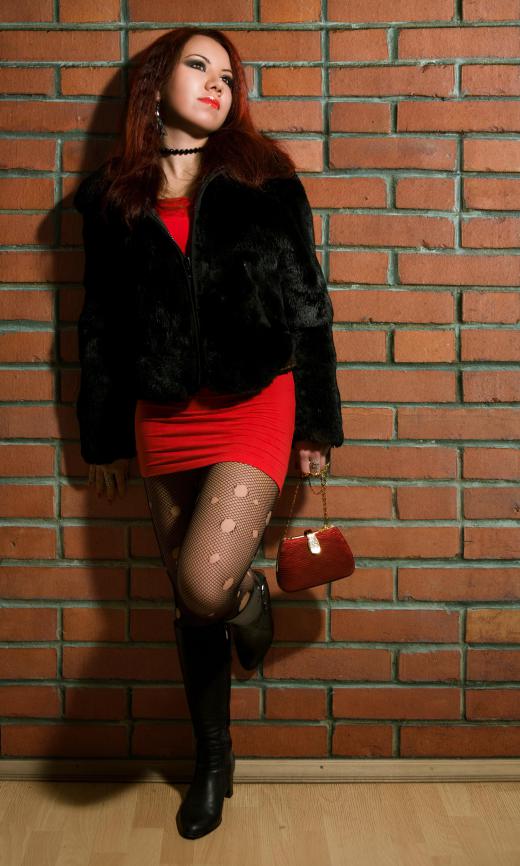 Of the organized groups of criminals from African countries, those in Nigeria are often considered to be the most dangerous. They operate in more than 80 countries, including the United States. Much of their criminal activity is centered around drug trafficking and financial fraud.
AS FEATURED ON:
AS FEATURED ON:





By: tiero

The Italian mafia is the most famous organized crime group.

By: 2707195204

Organized crime around the world earns approximately $1 trillion US Dollars a year.

By: HamsterMan

Drug trafficking is an illegal activity that organized criminals engage in.

By: Yuri Arcurs

Organized crime is often involved in gambling.

By: Africa Studio

Printing counterfeit money and other computer crimes are becoming more common for criminal organizations.

By: Rafael Ben-Ari

Some organized criminal organizations are involved in human trafficking.

By: Borrelia

Some organized crime groups are involved in prostitution.

By: mathesius

Modern-day piracy off the coast of Africa can be considered a type of organized crime.