What are the Consequences of a Human Rights Violation?
A human rights violation is an unlawful deprivation of individual rights considered inherent to all humans. There are many different enumerations of these rights, from governmental declarations to philosophical musings. Violating individual human rights may break laws and subject the perpetrator to prosecution. On a wider scale, large instances of human rights violations, such as genocide, may theoretically be used as a means for international consequences such as sanctions or war.
There are several difficulties in defining the consequences for a human rights violation. First, while there are many documents and statements about human rights, there is no truly universal agreement on what exactly defines a human right. Second, violating human rights usually results in legal consequences only when the violation is also subject to a specific, prosecutable law. Third, while large multinational organizations may despair in what they consider human rights violations in both member and non-member states, taking action in consequence can put the world on the brink of war, and require the commitment of peace-keeping troops from member nations that may not have any desire to get involved.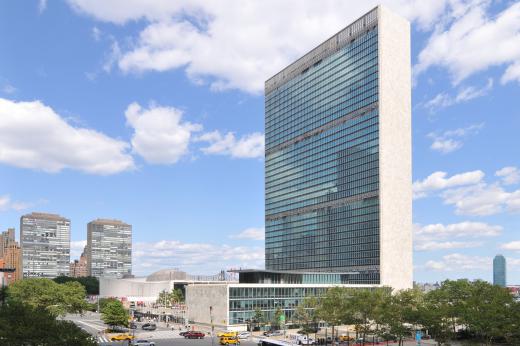 In certain cases, the presence and repercussion of a human rights violation is so extreme that world leaders hang protocol and choose to administer legal consequences, regardless of jurisdiction. The Nuremberg Trials, held by Allied officials following the end of World War II, were largely a reaction to the incredible violence perpetrated by Nazi officials during the war. These trials, which may or may not have been legitimate based on international law, resulted in the execution of many high-ranking Nazi officials and the imprisonment of many more.
There are some mechanisms on an international level that are meant to prevent and stop human rights violations. The United Nations Security Council is considered the supreme instrument of protecting human rights around the globe, but is frequently criticized for failing to act on clear violations of rights stated in the UN Universal Declaration of Human Rights and other UN-sanctioned documents on the matter. The Security Council does hold the right to take deterrent measures, such as trade sanctions, in the case of a perceived or proved human rights violation. In rare cases, military action by UN troops may be permitted.
Legal systems do not generally have criminal statutes that fall under the heading of "human rights violation," but many laws are based on the principles of these rights. For instance, the rights to life, privacy, property ownership, and due process of the law are all widely considered to be human rights. Enjoying these rights is usually protected by strong legal statutes that declare crimes like murder, theft, unlawful search, and conviction without a trial to be unlawful.
AS FEATURED ON:
AS FEATURED ON:





By: Touch

The Universal Declaration of Human Rights defines the rights listed in the charter of the United Nations.

By: Andrii Salivon

The rights to life, privacy, property ownership, and due process of the law are all widely considered to be human rights.

By: Nejron Photo

One group prosecuted for violating human rights were Nazi officials, who saw that millions of Jewish people and others were forced into extermination camps during World War II.