What are Employee Rights?
Employee rights under employment laws seek to protect employees in the workplace. Some of the rights include the right to minimum and overtime pay, to time off work, and to work without harassment. Workers can file lawsuits against employers if their employee rights are violated and receive compensatory and punitive damages if they win.
Regional wage and hour laws and national labor acts often require employers to pay employees for overtime pay. As long as the employee is not exempt, such as a salaried worker who supervises others, the employee is often entitled to compensation for all hours worked more than the normal hours required by an employment contract or by law. For example, many regional employment laws consider work that exceeds eight hours in one day or 40 hours in one week as overtime, and employee rights require employers to pay overtime pay for the excess work. Some of the workers who are often exempt from overtime pay rules include independent contractors, some seasonal employees, and sales persons who work off site. Employees who are also decision makers in the business are often exempt from overtime pay required by wage and hour laws.
Employee rights also include the right to minimum wages. It's often illegal according to employment laws in many areas to pay individuals less than the minimum wage established in the region. Employers may also have to pay a higher minimum wage if the national minimum wage laws offer a higher hourly rate. The potential for workers to collect tips does allow an employer to pay a lower minimum wage, as long as the worker can keep all of the tips and collects a certain amount each month. For example, The Fair Labor Standards Act in the United States permits employers to pay a lower minimum wage as long as the employee collects at least $30 a month in tips.
There are also times when employees have to take time off work. The reasons for requesting time off often include the need for a vacation, for family emergencies, and medical leave for emergencies or due to pregnancies. Employee rights mandate that the employer allow the employee to take time off in one or more of these areas as designated by law, and the employers may have to pay the employee in some cases. The employer is often liable for damages if he retaliates against an employee who requests time off.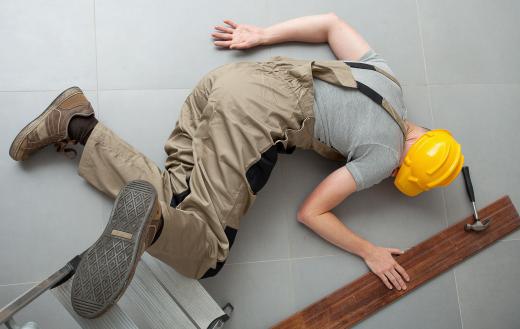 Workers also have the right to a workplace environment free of harassment. Employee rights often protect workers against sexual harassment and harassment based on age, race, or gender discrimination. The employee may have to file claims with a governmental administrative body prior to filing a civil lawsuit.
AS FEATURED ON:
AS FEATURED ON:





By: ZoxMedia

The right to work without harassment and the right to overtime pay are two rights afforded to employees in the United States.

By: WavebreakmediaMicro

Employee rights include receiving overtime for working additional hours.

By: Photographee.eu

Employees in physically demanding injuries have the right to receive financial compensation following an injury.

By: jedi-master

Some people have criticized the exemption system, arguing that it abridges rights and makes these employees vulnerable to exploitation.

By: auremar

Employee rights protect workers against harassment based on age.

By: Darren Baker

Reasons for requesting time off can include the need for a family vacation.

By: Dzmitry Malyeuski

Employee rights include being able to adhere to personal religious beliefs in the workplace.

By: Amanda Perkins

Reaching retirement age may provide legal grounds for job dismissal in some cases.