What Are the Different Types of Domestic Assault Charges?
Domestic assault charges may occur when a family member or household member injures or provokes fear of harm. An assault might happen among children and parents, spouses, former spouses, or people who live together as a couple. In some regions, domestic assault applies to people who have a child in common even if they never lived as a couple, and couples who are in a romantic or sexual relationship.
Police commonly determine the level of domestic assault charges based on the degree of injury to the victim. If the aggressor tried to kill or cause serious bodily harm to a household member, he or she usually faces felony domestic assault charges. If a weapon was used to injure or threaten someone with harm, these acts might also produce felony charges. In some regions, domestic assault includes preventing a victim from seeking help when he or she believes danger is imminent, such as interrupting a call to an emergency telephone number. Penalties are typically greater if prior domestic assault charges exist, or if the victim is elderly.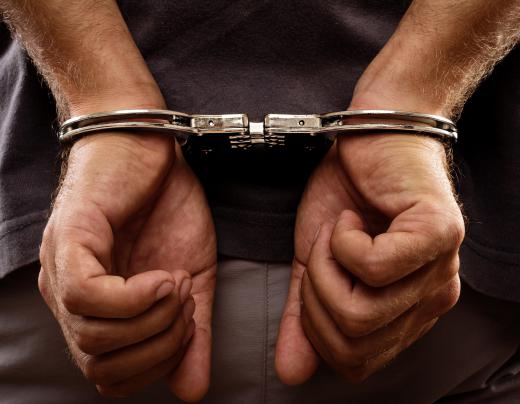 Domestic assault charges might be filed after violence between siblings, even if they do not live at the same residence. If a sibling hurts or threatens a brother or sister, it may constitute domestic assault. These laws generally apply to step-siblings, adopted children, and foster children, because they are considered part of the family unit.
A World Health Organization study that examined domestic violence in 10 countries found one in six women were victims of domestic assault. The number of victims ranked higher in poor countries, especially in rural areas. Women in these areas are more likely to be hurt by a family member than by a stranger on the street, the study states, and they rarely report the crime because of cultural norms.
Police in various regions receive training to identify signs of domestic assault and the primary aggressor, who is commonly arrested on domestic assault charges. Laws in some areas require charges be filed even if the victim objects to prosecution. The suspect might be jailed and ordered to stay away from the victim's residence and place of employment until the case comes to court. Law enforcement might also advise the victim about safe shelters and how to file a temporary restraining order against the suspect.
Children who witness domestic assault in the home face a high risk of antisocial behaviors and committing juvenile crimes. They might also become abusers or tolerate domestic violence from partners as they mature. Domestic assault may occur in dating relationships among teenagers, especially if they witnessed violence at home.
AS FEATURED ON:
AS FEATURED ON:





By: jinga80

The primary aggressor may be arrested on domestic assault charges.

By: LoloStock

Aggressors who cause physical bodily harm to a spouse may face felony assault charges.

By: Dusan Kostic

In some places, the extent of a victim's injuries determine whether or not an act of domestic violence is considered a felony or misdemeanor.