What are the Different Types of Harassment?
There are a number of different types of activities that are called harassment, and most forms are defined in such a way that victims can seek help from various institutions to avoid harassers. The unifying features of harassing behaviors are that the offensive activity is persistent over time, causes the victim distress, and is socially recognized as inappropriate. In some cases, such as sexual harassment in the workplace, a single incident may warrant investigation, but usually the perpetrator must be warned that his or her actions are inappropriate before the behaviors can be called harassing.
Sexual harassment is one of the more commonly recognized forms of harassing behavior. This kind of harassing behavior may consist of sexual language, threats, or gestures, although when touching is involved, the activity may be called sexual assault. Unwanted attention of a romantic or sexual nature can be harassing no matter who the victim and perpetrator are, regardless of gender, status, or sexual orientation.
Creditor and police harassment are both forms of harassing behavior from people in positions of power who use their positions to distress victims unfairly, often with inappropriate language and constant contact. In the case of creditors, the money being held over the debtor's head often leads the debtor to feel helpless and refrain from seeking legal assistance. When police engage in harassing behaviors, their status as upholders of the law makes it difficult for victims to seek help.
Stalking is another common form of harassment. A stalker's actions may be innocuous when out of context, but are generally threatening when looking at the big picture. When the amount of attention the stalker gives to his or her victim becomes disturbing to the victim, even simple actions like calling on the phone can be very frightening.
Forms of harassment such as bullying are more difficult to prosecute, particularly when they involve young participants. While bullying is a harassing activity, it is generally seen as socially acceptable among young people, and victims are seen as being weak. The intent of bullying is to cause the victim distress through psychological measures or even physical violence, and so it is clear that bullying meets the definition of harassing behaviors for adults. Children are often given a pass on this behavior because they are not seen as capable of causing permanent damage to one another.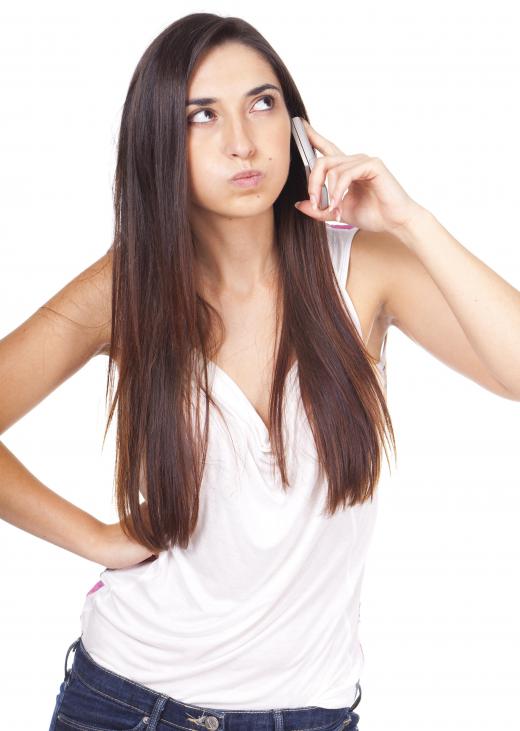 In addition to these common forms, a person can usually make a case that other types of actions may be considered harassing. For instance, if a person knows that his or her victim is terrified of dogs and continues to post images of dogs around the victim after being told to stop, some people would consider this harassment because of its intent. If a person feels that he or she is being victimized, it is worth evaluating even unconventional behavior for signs of harassment and seeking appropriate measures to stop the activity.
AS FEATURED ON:
AS FEATURED ON:





By: Jasmin Merdan

Teachers can be a source of child harassment.

By: michaeljung

School bullying is a form of harassment.

By: maximino gomes

Engaging in repeated, threatening phone calls is a type of harassment.

By: Ad van Brunschot

Psychological harassment is very common in workplaces.

By: Monkey Business

Landlord harassment may include abusive phone calls.

By: redav

At any workplace, it's essential that employees feel that all harassment issues will be dealt with promptly, fairly, and without retaliation.

By: Kevin Daugherty

Stalking is a common form of harassment.

By: paylessimages

Inappropriate touching can be a form of harassment.

By: Eric Simard

Harassment often causes emotional trauma.