What Does "Felonious Assault" Mean?
A felonious assault is generally defined as an attack or threat of an attack on another individual in which the attacker uses a dangerous weapon and seeks to cause serious harm, but stops short of an attempt to kill the victim. The exact definition varies from one jurisdiction to another, with different interpretations of intent and different conditions and distinctions drawing the line between misdemeanor and felony charges, but most agree on this basic premise. Further distinctions are often drawn between different grades of felonious assault to better fit the punishment to the specific crime. For instance, assault and battery, where an attacker has caused a level of harm to an individual that medical attention is required, is one form.
Not every attack can be defined as a felonious assault. Simple assault, in which the attacker is unarmed and any actual attack does not result in serious injury, is only a misdemeanor, and the legal penalties are usually far less severe. On the other hand, an attacker who deliberately seeks to kill is guilty of murder or at least attempted murder.
Felonious assault can include other crimes that do not fit neatly into this broad definition. Attackers who cause a serious injury can be guilty of it, even if they were unarmed. Most forms of sexual assault are classified as felonies as well. Attacks against infants and small children are usually classified as felonies without requiring that an attacker be armed, and in some jurisdictions, an actual or threatened unarmed attack against a pregnant woman might constitute an assault against the unborn child as well as the mother. Some jurisdictions have taken the concept of assault beyond the simple physical attack and have ruled that certain communicable diseases, such as Human Immunodeficiency Virus (HIV) and Acquired Immune Deficiency Syndrome (AIDS), are dangerous weapons, meaning that those who fail to disclose a positive diagnosis of AIDS or HIV to a sexual partner might be guilty of felonious assault.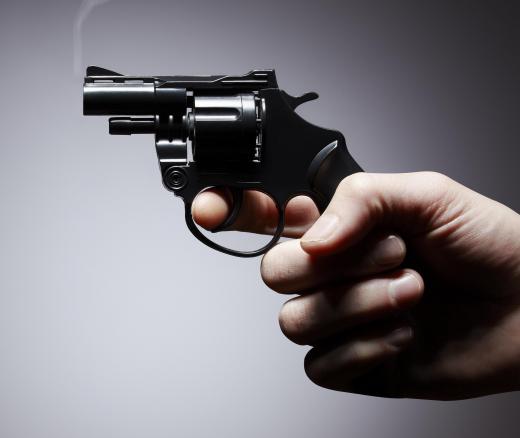 Penalties for those convicted of this crime vary dramatically, depending on the local laws and specifics of the attack, and in most regions, judges have considerable leeway in sentencing. Many jurisdictions, however, require a prison sentence that, depending on the exact charge and any relevant circumstances, might be measured in years or even decades. Fines and probation also are possible outcomes, depending on the circumstances. In many areas, the severity of the sentence can increase dramatically for attacks on law enforcement officials.
Frequently Asked Questions
What is a felonious assault?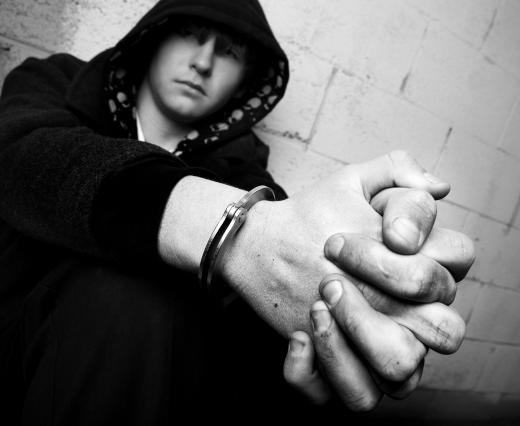 The intentional infliction of physical damage on another person is the crime of felony assault. Most places treat it like a felony, with all the attendant prison time, penalties, and the loss of civil rights that entails. Furthermore, the mere threat of physical harm can be enough to constitute a felony assault even if no actual harm is done.
What does it mean to be convicted of felonious assault?
A felony assault conviction can result in significant legal consequences, including jail time, fines, and the inability to work in some fields. A person's right to vote, hold a firearm, and serve on a jury may all be taken away after a felony conviction.
What sets felonious assault apart from lesser forms of assault?
When compared to other forms of assault, a felony assault stands out. As a result, a conviction for felonious assault carries harsher repercussions and penalties than those for less serious forms of assault. Even if no bodily harm is done, a person might still be charged with felonious assault.
I've been charged with felonious assault; what steps should I take to defend myself?
An experienced criminal defense attorney should be sought out without delay following charges of felony assault. If you need assistance understanding the allegations brought against you or deciding what steps to take next, seeing an attorney is a good idea. Your lawyer may be able to get the charges dropped or reduced, depending on the specifics of your case.
Is it possible to have a felonious assault conviction sealed?
A felony assault conviction can sometimes be sealed from public view. However, expungement procedures are different from one jurisdiction to the next and can be tricky. To learn more about the expungement procedure and your legal rights, it is recommended that you speak with an experienced criminal defense attorney.
AS FEATURED ON:
AS FEATURED ON:





By: NovoPicsDE

People who commit a felonious assault may serve prison time.

By: hues

An attacker who deliberately seeks to kill is guilty of murder or at least attempted murder.

By: Sascha Burkard

Most instances of sexual assault are classified as felonious.

By: Monkey Business

A fight may be considered felonious assault in some cases.

By: Monkey Business

Most forms of sexual assault are classified as felonies.