What does "Lack of Jurisdiction" Mean?
Jurisdiction refers to a court's power to hear a legal controversy and issue orders regarding it. When a court for legal reasons does not have authority over the parties to a case or the subject matter of the case, it is deemed to have a lack of jurisdiction. A court which lacks jurisdiction cannot hear the case or render any decision about it.
A court has jurisdiction over a matter only to the extent granted by the Constitution and the legislature of the state in which the court is located. In order for it to hear a case, the court must have jurisdiction over the parties, the subject matter, and the particular judgment or remedy being sought. All three types of jurisdiction must be met. When jurisdiction is contested, the court retains jurisdiction to decide that issue.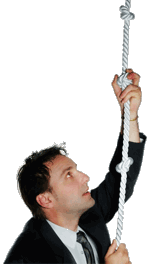 Subject matter jurisdiction refers to the court's authority to decide the issue in controversy, such a contract matter or a criminal offense. State courts are courts of "general jurisdiction." They may decide any legal issues not prohibited by their state's law or governed exclusively by federal law. For instance, state courts have a lack of jurisdiction over bankruptcy and immigration cases, as these are exclusively within the jurisdiction of federal courts.
Jurisdiction over parties refers primarily to their state citizenship. A court in state A has a lack of jurisdiction over a citizen of state B, unless the citizen committed a criminal offense or civil wrong in state A. If the citizen of state B wishes to contest the jurisdiction of state A, she can file a "special and limited appearance." This allows her to raise the jurisdictional objection without submitting to the court's authority on any other issue.
The jurisdiction to render the judgment sought concerns the statutory limits on a court's power. For example, in civil small claims actions, the monetary damages claimed must be under a certain amount. This is usually about $10,000 US Dollars (USD). In criminal cases, a court would not have jurisdiction to order a punishment not authorized by statute.
Appeals courts have jurisdiction to correct or overturn lower court decisions. However, appeals courts have a lack of jurisdiction over any case in which a final order has not yet been entered by the lower court, or the time to appeal has expired. Appeals courts also lack jurisdiction over legal issues that are "moot." This can happen when a case is settled while the appeal is pending or the matter is otherwise no longer in controversy.
AS FEATURED ON:
AS FEATURED ON:





Man climbing a rope