What Is a Class 2 Felony?
In the United States, a felony is one of the most serious crimes for which a person can be charged. A class 2 felony can represent a variety of crimes, ranging from manslaughter to bigamy. The punishment for this type of felony is equally far ranging, often resulting in prison time and a large fine. This type of felony continues its punishment even after the convicted person is released from prison, because some of his or her rights are stripped away.
A felony, in the U.S. court system, is any crime that carries a punishment of more than one year in prison. These crimes are considered more serious in the eyes of the court system than lesser crimes, which are known as misdemeanors. After a felony is established, it is further classified by giving it a corresponding number or letter. Crimes can range from a class 1 felony to a class 6 felony, based on severity, although some states use a different cataloging system with letters representing the same classifications. For example, a class B felony is the same as a class 2 felony.
A class 2 felony usually is the second most serious type of felony, behind a class 1. The first class is reserved for violent crimes, such as murder. Class 2 felonies still can be violent, such as aggravated assault with a deadly weapon or manslaughter while intoxicated. In addition, a nonviolent crime such as possession of large amounts of marijuana, human trafficking, arson, robbery and even bigamy often is considered to be this type of crime.
The punishment for these crimes can vary greatly. Penalties for committing a class 2 felony are based on factors such as the severity of the crime, the defendant's previous prison record and intent. These felonies carry prison sentences ranging from two to 20 years. Also, they can have a fine added to the sentence as high as $10,000 US Dollars.
The prison time and financial loss associated with committing a felony in the U.S. are not the only punishment for a convicted felon. These people also lose the right to vote in any U.S. election, are ineligible for public office, cannot serve on a jury, cannot obtain certain licenses such as a visa and cannot legally own firearms or ammunition. Also, finding a job often is difficult because many employers will not hire anyone who has been convicted of a felony.
How Much is Bond for Class 2 Felony?
When someone is arrested on suspicion of a class 2 felony, they are taken to a local law enforcement agency, which is usually a county jail, where their fingerprints are recorded, photos are taken, and their background is investigated. They are then booked and may be eligible for bond.
Not everyone who is arrested is eligible for bond. Once a judge or other officer of the court has taken everything into account, including the violation and the person's background, the judge or officer will determine the amount of bail if it is in the best interest of the public to do so.
Factors that are taken into account to determine the set amount of bail include
perceived flight risk
serious nature of the crime allegedly committed
risk of continued criminal activity
potential risk to public safety
previous misdemeanor and felony convictions
Bail and bond are not the same things. Bond is a pledge to make good on the agreed-upon bail and conditions of release. Bail is the money paid on behalf of the defendant, usually by a bail bond company or bondsman, in exchange for a person's release from jail. In exchange for bail, the defendant agrees to return to court on a set date for the initial hearing.
Because class 2 felonies are serious in nature, the bond set for these types of offenses is generally much higher than those of a misdemeanor offense. Since the court takes so much into consideration when setting the price of a bail bond, it is impossible to state what the exact bond will be for each case; however, a defendant can expect it to be at least $25,000, and many times much higher.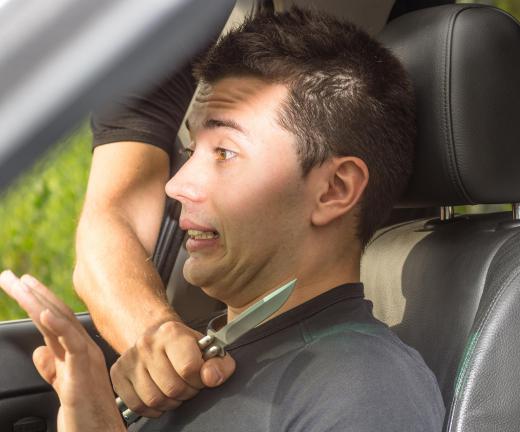 Also, if a person has previously been convicted of a felony, they may not be provided a bond option at all. If they are, they can expect it to be in excess of $100,000. Because most families of defendants won't be able to come up with funds that high, if they want to post bond, a bail bondsman will need to be hired to post bail on behalf of the defendant. The bail bondsman will pay a fraction of the set bail in addition to a form of collateral.
When the defendant shows up to court, any bail paid by the defendant will be refunded, except in the case in which a bail bondsman was used, as the bondsman's fee to secure the bail is nonrefundable. For the bondsman, any collateral will be released.
How Serious is a Class 2 Felony?
Anyone being charged with a class 2 felony is in for a lengthy trial period with severe consequences should they be found guilty. Class 2 felonies include a range of offenses, including
child pornography
sexual assault
1st-degree burglary
kidnapping
aggravated robbery
grand larceny
The full range of offenses will vary among the states that provide numbers or letters to felony offenses. As well, the result of living with a conviction will also vary by state. Having any felony conviction on your record can make life difficult, but when it is graded with a letter, and with class 2 being just second from the highest, it is an extremely serious charge to face.
Which States Use a Classification System that Includes 2 or B?
While some states address felonies by crime, the following states use a classification system that includes 2 or B for the second level of severity: Alabama, Alaska, Arizona, Arkansas, Colorado, Connecticut, Delaware, Hawaii, Illinois, Indiana, Iowa, Kentucky, Maine, Michigan, Missouri, Nevada, New Hampshire, New York, North Carolina, Oregon, South Carolina, South Dakota, Tennessee, Virginia, Washington, and Wisconsin.
Not all of these states have the same number of levels, so what might constitute a second-level offense in one state could be a 3rd, 4th, or lowest-level offense in another state. As well, not all states have the same number of levels. Some may have 3 levels of felony offenses while others could have up to 6 or more. Even the levels can have sub-levels.
States and territories that don't use a classification system, but classify by crime or other types of systems are as follows: California, D.C., Florida, Georgia, Idaho, Kansas, Louisiana, Maryland, Massachusetts, Minnesota, Mississippi, Montana, Nebraska, New Jersey, New Mexico, Ohio, Oklahoma, Pennsylvania, Rhode Island, Texas, Utah, Vermont, West Virginia, and Wyoming.
To better understand how serious a class 2 felony is, it's best to familiarize yourself with your state's classification system for crimes. Any felony conviction carries heavy consequences that will be life-altering, but hopefully life-changing in the positive sense as well.
Frequently Asked Questions
What is the legal classification of a class 2 felony?
In the United States, a class 2 felony is a significant criminal violation that is more severe than a misdemeanor but less severe than a class 1 felony. Typically, a class 2 felony carries a penalty of up to 15 years in prison and/or a fine of up to $30,000. Depending on the state and the crime, additional punishments like probation, community service, or restitution may also be imposed.
What types of offenses are considered class 2 felonies?
Class 2 offenses include things like voluntary murder, rape, violent physical assault, burglary, arson, trafficking in illegal drugs, kidnapping, and many types of fraud.
What distinguishes a class 2 felony from a class 1 felony?
The primary difference is the harshness of the penalty. A class 1 felony has a possible sentence of life in prison and/or a maximum fine of $50,000; a class 2 felony carries a maximum sentence of 15 years in prison and/or a maximum fine of $30,000.
How does a class 2 felony differ from a misdemeanor?
A misdemeanor is a lesser crime than a class 2 felony, so it carries "lighter" fines and punishments.
Misdemeanor offenses include things like minor drug offenses, such as possession, drunk driving, petty theft, including shoplifting, minor or simple assault or battery, trespassing, and vandalism.
Can class 2 felons get probation?
For individuals found guilty of a class 2 felony, probation is often a sentence alternative. Depending on the jurisdiction and the nature of the crime, the particular conditions of probation, such as meeting with a probation officer, doing community service, making restitution, and other requirements, will vary.
AS FEATURED ON:
AS FEATURED ON:





By: angelo.gi

Those found guilty of a Class 2 felony are often sent to prison.

By: Dani Vincek

Serious felonies may be punishable by death.

By: Rafael Ben-Ari

Human trafficking is considered a class 2 felony.

By: Atomazul

Nonviolent crimes like possession of large amounts of marijuana are class 2 felonies.

By: dinostock

The Gun Control Act of 1968 governs the sale and distribution of guns and their ammunition.

By: oneinchpunch

Anyone accused of automobile theft who threatened or harmed the vehicle's owner or passengers will nearly always face felony charges.

By: Timo Darco

Felons are not allowed to own firearms.