What is a Class D Felony?
In many places, there are two categories of criminal acts: felonies and misdemeanors. Felonies are typically the most serious crimes and carry the stiffest penalties, while misdemeanors are usually less serious and carry lighter penalties. A Class D felony is a crime that is considered very serious, but falls on the lower scale of the crimes in this category. A person who is convicted of such a crime has been found guilty of committing a serious crime, but he may not spend as much time in prison or face as many other penalties as he would if he were convicted of another type of felony.
The crimes that may count as Class D felonies depend on the jurisdiction in which the crime is committed. In some places, unlawful surveillance falls in this class, as does criminal possession of a weapon and giving a false report of an incident to police. Fraud, felony drunk driving, and certain types of theft may be included as well. Additionally, some crimes involving sexual performances by minors may fall into this category.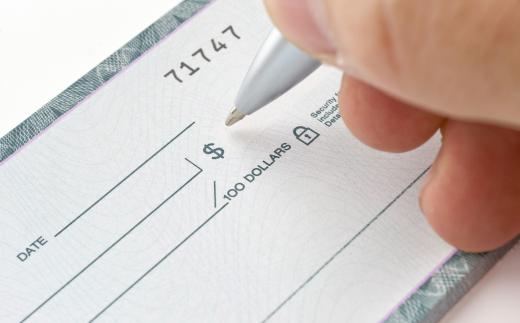 Penalties for such felonies typically depend on the jurisdiction in which a person is convicted of a crime. In many places, however, the minimum sentence a person can be given for committing a crime of this class is two years and the maximum is seven years imprisonment. A fine may be part of the penalty, and it's often between about $500 US Dollars (USD) and about $7,500 USD. Sometimes, the fine is set at twice the amount of the criminal's financial gain from the crime, however.
While many regions have minimum and maximum sentences a person may serve after being convicted of a Class D felony, there are some enhancements that may lead to longer sentences or stiffer penalties. For example, a person who is convicted of committing a domestic violence offense in this class may face additional time in prison. The same is true of a person who has prior felony convictions on his record. In many jurisdictions, a persistently violent criminal is also likely to face tougher sentencing.
AS FEATURED ON:
AS FEATURED ON:





By: Nikola Bilic

Check fraud may be considered a Class D felony.

By: Ariusz

Individuals who have committed a Class D felony will face arrest.

By: oneinchpunch

Anyone accused of automobile theft who threatened or harmed the vehicle's owner or passengers will nearly always face felony charges.

By: jedi-master

Felony drunk driving may be classified as a Class D felony.