What is a Fugitive Warrant?
A warrant is a legal document issued by a member of the judiciary, such as a judge or magistrate, which authorizes someone, such as a law enforcement agent, to perform a specific duty. Someone who has fled from a state or country where he has been accused or convicted of a crime to avoid arrest, prosecution or punishment is known as a fugitive. A fugitive warrant is an arrest warrant issued in one jurisdiction for a person who is wanted in another jurisdiction.
In the United States, once a suspect has been arrested on this type of warrant, an extradition procedure is generally required to return the person to the original jurisdiction to face charges or imprisonment. This type of warrant became a common tool used by the Texas Rangers in the 1800s, but it was first challenged and upheld by the US Supreme Court in 1906 in Appleyard vs. Commonwealth of Massachusetts. Appleyard fled to New York after being indicted in Massachusetts for grand larceny, and the prosecutor appealed to the governor of New York to issue a fugitive warrant for Appleyard's arrest. The governor complied and arrested Appleyard.
One of the benefits of the warrant is increased cooperation between law enforcement agencies. There is also a deterrent effect on crime when a criminal knows that he cannot escape arrest by simply running to the next state or country. Through this process, communities can be protected from criminals, and the rights of the accused are protected through the process of extradition.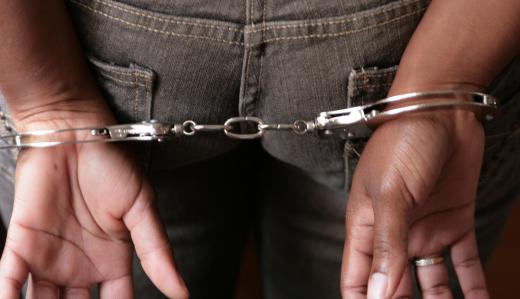 Misdemeanors and felonies that are not considered capital crimes generally have a statute of limitations, a period of time after which a crime cannot be prosecuted if the person has not been charged. For example, a ten-year statute of limitation on tax debt means that a person cannot be charged with tax evasion more than ten years after their occurrence. Warrants, however, do not have a statute of limitations, so once a fugitive warrant has been issued, the limitation for the particular offense is suspended because the judicial system has met its requirement with the filing of charges.
This type of warrant is not only issued for serious crimes, but often for misdemeanor offenses. Some US cities have instituted safe surrender programs that allow people with outstanding warrants to turn themselves in to authorities without force and to receive an immediate hearing and resolution of their cases. In many instances, the cases can be settled through the payment of a fine.
While the legal terminology may vary among jurisdictions, it is a common practice in most countries to issue fugitive warrants or international warrants for fugitives from justice who flee from one jurisdiction to another. Many countries have extradition treaties that lay out the specific procedures for arresting and returning fugitives to their location of origin. Among European Union member nations, extradition has been replaced by a European arrest warrant (EAW), and EU regulations specify the types of crimes covered under the agreement.
AS FEATURED ON:
AS FEATURED ON:





By: oscar williams

A fugitive warrant may be issued when someone accused or convicted of a crime flees the state or country.

By: Marc Roche

Fugitive warrants can act as a deterrent, since a criminal knows he can't escape arrest by fleeing to another state or country.

By: mario beauregard

Police may keep an eye out for suspects trying to blend in with crowds following the issue of a fugitive warrant.

By: James Steidl

Fugitive warrants may be issued for felonies or misdemeanors.