What Is a Typical Day in Jail?
Many inmates who have spent time in jail will describe it as exceptionally boring, and for good reason: activities are minimal, and most of the day is spent sitting around doing nothing. In many parts of the world, jail is a different level of incarceration than prison, so a typical day in jail will be different in many ways from that of a day in prison. Jails often hold prisoners for short stays, very often at the local or county level, while prisons hold inmates for longer periods of time — years, decades, or even lifetimes — and criminals who are to be prosecuted at the federal level.
A typical day in jail can begin with a new prisoner turning himself in to police or otherwise being detained. He or she will be booked, and all of the prisoner's belongings will be confiscated; they will be returned upon release. He or she will then be put into a holding area while processing is completed, and the prisoner may then be given a medical check to ensure he or she is healthy enough to be held in a jail with other prisoners. Once all the preliminary registration is complete, the prisoner may or may not be issued prison clothing.
A prisoner will be assigned to a specific pod, or holding area, in which several jail cells may be located. The jail cell will contain a bed, toilet, and sink; otherwise, the cell will be very bare. A common area is often located in the center of the pod, with the cells lining the perimeter of the pod. The common area will feature tables and chairs, which are almost always bolted to the floor to avoid violent behavior and injuries. Many common areas will have a television set up for prisoners to watch, though the television will be controlled by the guard on duty. This common area is where a prisoner will spent most of his day.
Stints in jails are usually limited to about 45 days, though many inmates will spend far less time than that in the jail. He or she may be locked up for only a few hours, or he or she may spend the entire 45 days in the facility. Either way, the time spent in jails is quite boring, since there is little to do but watch television, talk to other inmates, sleep, and otherwise bide one's time until his or her sentence is completed.
Frequently Asked Questions
What does an average day in jail involve?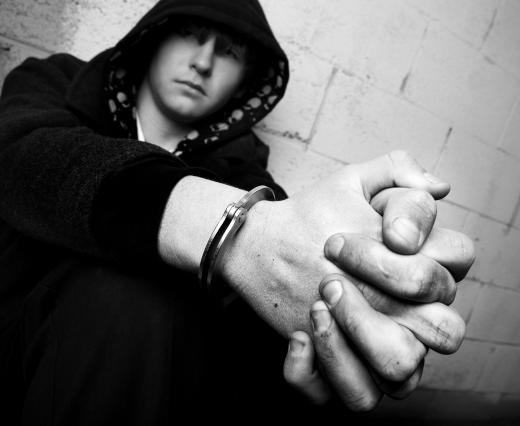 A normal day in jail begins with the serving of food early in the morning. The prisoners then have time for exercise and personal cleanliness, followed by a variety of organized activities such as job programs, educational classes, and counseling sessions. Meals are served at predetermined intervals, and the day concludes with a predetermined lights-out period.
What kind of job do prisoners perform in jail during the day?
Inmates may be allocated to a variety of work programs, including kitchen duty, cleaning, laundry, and maintenance work. These programs act as a type of rehabilitation and can assist prisoners in acquiring skills that will be useful upon their release.
Are there educational possibilities for inmates while they are incarcerated?
Certainly, numerous jails provide educational possibilities like GED classes, vocational training, and college-level courses. These programs aim to increase inmates' employment opportunities and reduce their chance of recidivism.
What is the policy for visiting jail inmates?
In general, relatives and friends may visit convicts during authorized visiting hours, but visitation restrictions differ by facility. Typically, visitors must adhere to particular restrictions and regulations, such as dress standards and prohibited objects.
Do prisoners receive personal time or privacy during their incarceration?
Inmates have restricted personal time and privacy while incarcerated. They may have access to specific recreation areas or time alone in their cells, but they are normally under constant surveillance. Their personal things and living spaces may be searched at any moment.
AS FEATURED ON:
AS FEATURED ON:





By: Tracy King

Activities are minimal in jail.

By: BortN66

Jails are meant to hold people for short periods of time, so activites are scarce.

By: Sascha Burkard

In some U.S. jurisdictions, people serving one year or less are housed in jail rather than prison.