Absolute law is a code for human conduct that is derived from the morals that are believed to be universal to all human beings. It is also sometimes known as natural law, referencing the idea that it reflects the laws of nature rather than the laws developed by humans. Many nations incorporate absolute law into their legal systems in addition to positive law, which are the laws created by society in order to make it function more smoothly.
The concept of absolute law is very old. Many societies have had philosophers who argued that humans are bound by universal moral codes of conduct. These moral codes are believed to be innate and unchanging because the principles of morality do not alter even as society itself undergoes shifts. Murder is a classic example of an action that is believed to go against human nature and it is notable that many societies historically and in the modern era have criminalized and heavily penalized murder.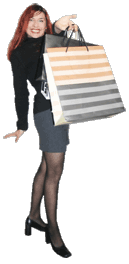 Proponents of the concept of absolute law argue that, unlike positive law, it is not developed by legal authorities in response to social needs. Absolute law is instead natural to a society and it is possible to arrive at it by following a logical series of steps. People can understand absolute law without having a grasp of positive law because they should have an innate moral sense that governs basic behaviors.
While absolute law may be innately embedded in a society, societies are still required to define illegal activities through the use of legislation and case law. Without a law criminalizing a given activity, it cannot be prosecuted in court. In addition to clearly outlining types of crimes, whether they are based in absolute law or positive law, the government can also set out guidelines for sentencing in cases where people are convicted of these crimes.
There may be situations in which people lack the capacity to comprehend absolute law. These are cases in which people may offer insanity as a defense, arguing that at the time of the crime, they were of a mental state that interfered with their understanding of right and wrong as moral concepts. It is also generally believed that people below the age of majority may not be able to understand the consequences of their actions and they are not held liable in the same way that adults are, except by special arrangement in unusual cases.
AS FEATURED ON:
AS FEATURED ON:





Woman shopping