Decapitation is a form of death in which a person's head is removed from the rest of his or her body. While it can happen through accidental events, such as extreme vehicular accidents, it has primarily been used throughout history as a form of capital punishment. It has also been a method by which some people have committed murder, though this is somewhat uncommon since the effort required to remove a person's head does not make it an easy or fast form of death. Decapitation has often been a preferred form of capital punishment since it is generally viewed as one of the most humane forms of execution available.
The word "decapitation" has a Latin root in the word caput meaning "head," with the prefix "de-" indicating a reduction or removal of something, and the suffix "-ation" indicating a procedure. This means the term literally refers to the process of the removal of a person's head. While the procedure has been used in criminal acts of murder, this is somewhat uncommon due to the extreme nature of this type of killing and the time and effort involved. Most common instances of decapitation throughout history have been used as forms of capital punishment.
Among the most frequent historical methods of decapitation were the use of swords or axes and a single, powerful stroke to remove a person's head. Romans used this type of capital punishment for Roman citizens found guilty of heinous crimes, since it was less painful than other forms of execution reserved for slaves and citizens of other countries, such as crucifixion. Decapitation was quite popular in England from about the 11th century and was typically done with either a large axe or a sword with a handle long enough for both hands, providing greater leverage and cutting power.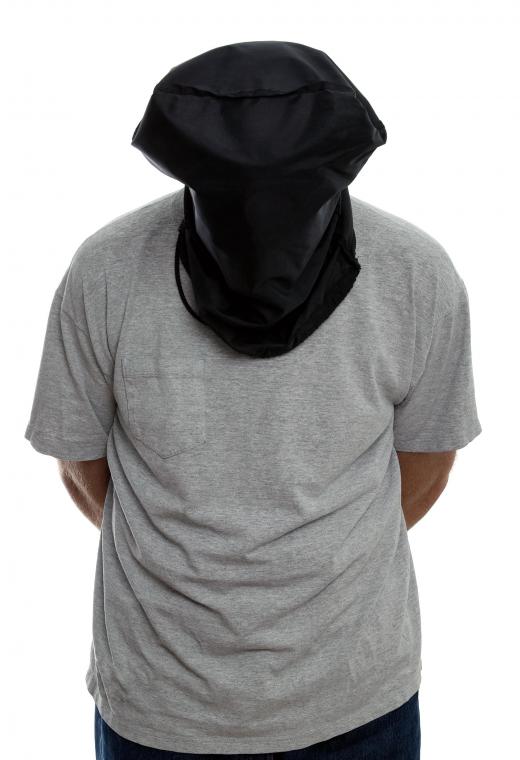 One of the major problems with this type of decapitation is that inexperienced executioners or improperly sharpened blades may not perform the act in a single stroke. Research indicates that the sudden, quick removal of a person's head is virtually painless and that someone has enough blood in his or her brain to remain conscious for only about six seconds. When the severing of the head is not performed quickly, however, it could become a painful process.
This problem led to the creation of the guillotine, one of the most infamous forms of execution ever devised. The heavy blade of the machine could more accurately sever the head of a victim, ensuring quick and relatively painless death almost instantaneously. There is some evidence to indicate a person's head may continue to move immediately following decapitation, and there are numerous apocryphal tales of severed heads looking at executioners or uttering one final phrase at witnesses. While some movements could be possible within a few seconds after the head is severed from the body, speech is unlikely as consciousness is almost immediately lost.
AS FEATURED ON:
AS FEATURED ON:





By: M.Rosenwirth

The guillotine was invented as a quick, accurate way to decapitate a criminal.

By: RTimages

Beheading is a common tactic of Jihad groups in the Middle East.