What is Federal Probation?
Following a conviction for a federal crime, federal probation is often used as an alternative sentence to imprisonment. A defendant who is placed on federal probation is expected to report to his or her assigned probation officer and comply with all rules of probation. The probation officer will determine how often the probationer must report and what special conditions will apply to his or her supervision.
Each person sentenced to federal probation will have an assessment done to determine what programs and restrictions will best serve his or her supervision. The assessment is designed to illuminate areas of need such as substance abuse counseling, moral recognition classes and mental health assistance. The assessment then becomes part of the probation recommendations that will be adhered to throughout the sentence.
Financial restitution is a core component of federal probation. The court will order the amount that the probationer must pay in fines and court costs. In addition, if the crime caused financial harm to a person or entity, the court can also order the probationer to pay back the money as part of his or her sentence. The probation officer will set a monthly payment amount for the duration of the sentence to ensure that all financial obligations are fulfilled before supervision ends.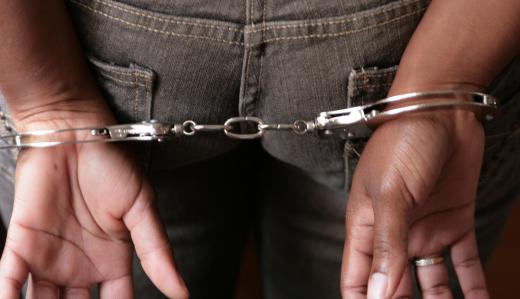 Other conditions that might apply to federal probation include not possessing a firearm, not breaking any laws and not possessing, selling or using illegal drugs. Probationers are required to work full-time in a lawful job and take care of financial obligations in a timely manner, including the support of dependents. If a probationer wants to move to another house or change jobs, he or she typically has to notify the probation officer within a certain time period before making the change. Leaving the jurisdictional area of the probation department without permission is considered a probation violation, even if it is for work or vacation reasons.
Federal probation is designed to ensure the public's safety. Probationers typically are prohibited from associating with convicted felons, opening new credit accounts or refusing the search of home, office or property. They typically must report any contact with law enforcement officials and submit to random drug screens as often as requested.
Individualized mandates may also be applied during federal probation. Mental health assistance, substance abuse counseling and sex offender registry compliance are examples of federal probation requirements. Such stipulations are applied individually, depending on the probationer's crime and probation assessment results.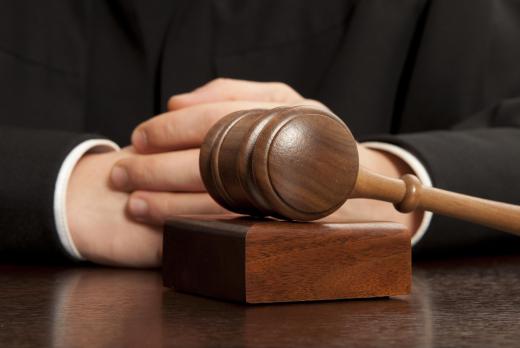 Being charged with a new crime as well as non-compliance of probation rules are both considered violations of federal probation. After a violation occurs, the court has the right to revoke the probation and send the probationer to prison for the remainder of his or her sentence. The court also has the right to reinstate probation and allow the probationer to try again. The outcome of a probation violation depends on the type of violation, the judge and the defendant's history.
AS FEATURED ON:
AS FEATURED ON:





By: gaborphotos

People who are on federal probation may be subjected to random drug screens.

By: Marc Roche

Being charged with a new crime is a violation of federal probation.

By: jurra8

A probation officer may have handgun training.

By: Andrey Burmakin

The outcome of a probation violation depends on the judge.

By: bst2012

Mental health assistance and counseling are examples of federal probation requirements.