Mercantile law, also known as commercial law, is the area of the law that pertains to commercial transactions. Various forms of this type of law have been around for centuries in response to the need to regulate merchants and establish rules that create protections for both customers and merchants. In the United States, the Uniform Commercial Code (UCC) is one of its key aspects. Like other uniform codes, the UCC is designed as a general framework that can easily be adopted by individual legislatures to standardize the law.
A number of things can go wrong with a commercial transaction, ranging from failure to pay to loss of a shipment as a result of a storm that downs a boat. Mercantile law provides specific guidelines for a variety of situations that can arise while doing business, establishing precedents for legal liability, laying out the responsibilities and rights of people involved in commercial transactions, and establishing a regulatory framework that allows the government to supervise commercial transactions and step in when necessary.
This area of the law also pertains to the routine transactions that occur every day between merchants large and small and their customers. It regulates contracts for commercial transactions, procedures which must be followed, confidentiality, and other terms that may come up in the course of doing business. These laws are designed to ensure that transactions are standardized, that rights of all parties are protected, and that merchants abide by basic standards of behavior.
Commercial law is periodically revised and updated. Nations make changes to the law in response to a changing business climate, newly emerging standards and practices, and changes in social and cultural norms. When changes to mercantile law are put through by legislatures or established in case law as a result of cases heard in court, merchants are usually given a time window in which to comply and special exceptions may be made if compliance would pose a hardship to a given merchant.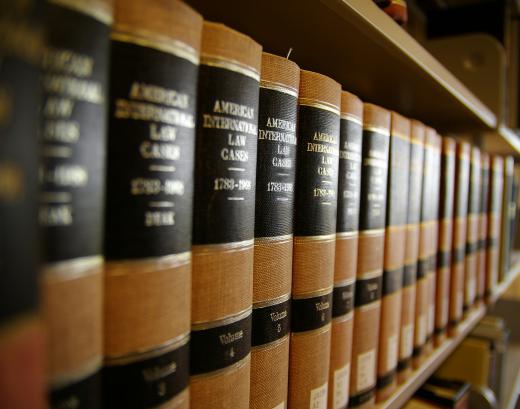 Criminal charges for violations of mercantile law vary, depending on the nature and the extent of a crime. Someone who fails to protect credit card numbers and exposes thousands of customers to fraud, for example, is going to be prosecuted more aggressively than a single merchant who reneges on a small payment to a distributor. There are also civil mechanisms in place which allow people to obtain legal remedies through lawsuits.
AS FEATURED ON:
AS FEATURED ON:





By: AntonioDiaz

Attorney reviewing business transactions with business owner.

By: NatUlrich

A company that doesn't protect customers' credit card information violates mercantile law.

By: zimmytws

Law books.