How Should I Dress for a Court Appearance?
Dressing appropriately is an important part of a court appearance, whether you are a witness, defendant, juror, or bystander. In most areas, a court has a basic dress code which people are expected to adhere to, but the dress code is usually fairly minimal. Taking the time to pick out appropriate clothing can be beneficial in the end, and it is worth carefully thinking out every garment that you will wear in court.
As a general rule, you should think of a court as a formal environment. Women should wear suits, simple dresses, or blouses and skirts, along with hose and a brassiere. Shoes should be low heeled and sensible, and never open toed. Men should wear suits or jackets and slacks when they dress for court, with no hat. Both men and women should remove coats before entering the court room.
When you dress for court, always avoid shorts or cut offs, t-shirts, flip flops, sneakers, sandals, damaged clothing, excessively revealing garments, stained garments, frivolous hairstyles, and heavy perfumes. While not explicitly banned in all court dress codes, these offenses will make a less than positive impression, and the judge may request that you leave the court and return more suitably dressed. Make sure to tuck your shirt in, wear neutral makeup if you choose to wear makeup, and that you look well put together. Also check to be sure that the clothing you select is comfortable, since you do not want to look ill at ease in court.
As a juror, you should wear in simple, neutral clothing. Navy is a safe, subtle color to choose, and make doubly certain that your garments fit well since you will be sitting for long periods of time. Dressing neatly for court indicates that you take the trial seriously, and it is a mark of respect to the proceedings. If you are a witness, the lawyer who calls you may have some suggestions for how you might best dress for court. Something like a subdued suit is always an excellent idea, because you want to project authority and confidence when you testify.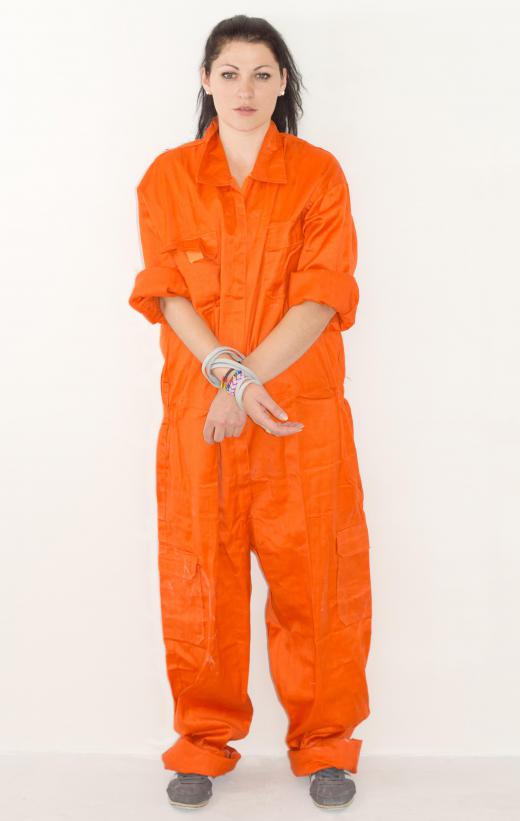 If you are the accused, you should dress for court simply and conservatively. Your lawyer may have additional suggestions as well. While the case cannot legally be decided on the basis of your dress, dressing in expensive, frivolous, fancy, or excessively casual clothing may not reflect well upon you. Of course, in some regions you may be restricted to jail-issue garments in court, in which case the decision will be taken out of your hands, but you should take the time to make your appearance neat, keeping your hair and nails trimmed and orderly.
AS FEATURED ON:
AS FEATURED ON:





By: Jouke van Keulen

Shoes with low heels and closed toes are appropriate courtroom attire for women.

By: matusciac

Someone who is wearing revealing clothing or an exuberant hairstyle may be asked to leave and return in more conservative attire.

By: kolotype

Even if the defendant is wearing jail-issued garments, she must at least make her hair and nails presentable for the courtroom.

By: lightwavemedia

Dressing conservatively, wearing a blazer and having near hair are all good ideas for a court appearance.

By: Halfpoint

A woman should make sure to wear hosiery with a conservative-length skirt and closed-toed shoes when going to court.

By: SVLuma

It's best to dress conservatively to appear in court.

By: Kayros Studio

It's best to avoid heavy perfumes when going to court.

By: qingwa

A witness taking an oath to tell the truth before giving testimony.