What is a No Contest Plea?
When a person is charged with committing a crime, he or she typically is given the opportunity to respond. In many jurisdictions, there are three possible ways for the person to plead: guilty, not guilty or no contest. If the defendant does not enter a plea, a plea of not guilty typically will be entered for him or her. A plea of no contest — or nolo contendre in Latin — means that the person does not refute the charges but also does not claim guilt for the charges.
Result of a No Contest Plea
Although a person who pleads no contest is not pleading guilty or contesting the charges, he or she is often treated as though he or she is guilty. For example, the sentencing might be immediate. The plea also might not result in a reduced sentence, fine or other punishment unless it is part of a plea bargain. A person who wants a trial to defend his or her innocence probably would not plead no contest. Sometimes a court can be petitioned for a change of plea, but this is not always allowed.
Plea Bargains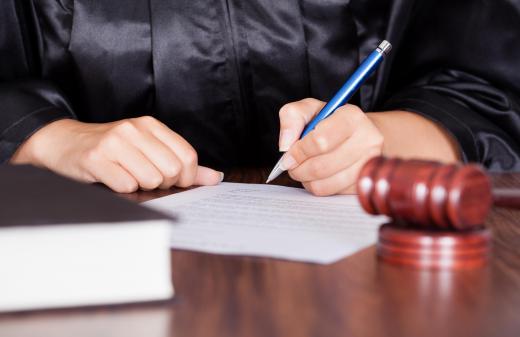 In some cases, defendants who believe that they are not guilty but might not be able to win a trial are advised to plead no contest, especially when it is part of a plea bargain. A prosecutors will often offer a plea bargains — including a reduced sentence — to avoid going to trial. A reduced sentence might be attractive for defendants who are not confident in their ability to win a trial. This type of plea bargain can result in a reduced sentence without the person having to admit guilt.
Effect on Civil Cases
This type of strategy might not always be effective, however, particularly if the defendant also is facing a civil court case related to the same charge or charges. In fact, a no contest plea is often looked at as a guilty plea by a civil court. The person, therefore, might be likely to lose a civil lawsuit that is related to the alleged crime. In professions and other fields in which criminal background checks are used, this type of plea is often treated the same as a guilty plea.
Varies by Jurisdiction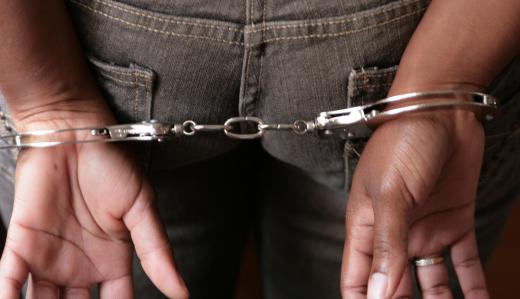 The conditions for pleading no contest are determined by the laws in that jurisdiction. In many jurisdictions, including Australia, this type of plea is not allowed, and defendants must plead either guilty or not guilty. Other jurisdictions put restrictions on this type of plea, such as when it can be used or how it is considered by the court.
AS FEATURED ON:
AS FEATURED ON:





By: SVLuma

A defendant can offer a no contest plea in which he doesn't refute the charges, nor claim guilt.

By: apops

A judge must approve a plea bargain before it is final.

By: Monkey Business

Accused people who submit no contest pleas usually face a lesser sentence.

By: Marc Roche

A reduced sentence may attractive for defendants who are not confident of their abilities to win at trial.

By: James Martin

Lawyers may advise their clients whether to enter a "guilty" or "no contest" plea.