What is a 3rd Degree Felony?
The crimes that might be classed under 3rd degree felony and the charges that could accompany these crimes are highly variable and depend on the region in which a person is charged. In different areas, courts employ distinctive classification systems for felonies. They may use number (1-3 or 1-6) or letter (A-D or A-I) systems to describe crimes. The lowest numbers or letters typically correspond to the most serious crimes, but in truth, all felonies are serious, and a person convicted of one faces mandatory jail time and other penalties like fines. Sentences are usually accompanied by loss of privileges for a set period, such as a loss of voting rights. Moreover, possessing a felony record may make it difficult to successfully reintegrate into society after a sentence is served.
Though there is variance in crimes that might garner a 3rd degree felony charge, people can look to jurisdictions like US states for some examples. There are many egregious crimes that could fall under this heading, including child molestation, driving under the influence, assault and battery, weapon possession, dissemination of child pornography, and certain forms of theft, fraud, and property destruction via methods like arson. In the last examples, there may be several felony degrees that apply to these crimes. Theft, fraud, or willful property destruction might be a 3rd degree felony, rather than a less serious charge, if what is stolen or damaged reaches a certain dollar amount.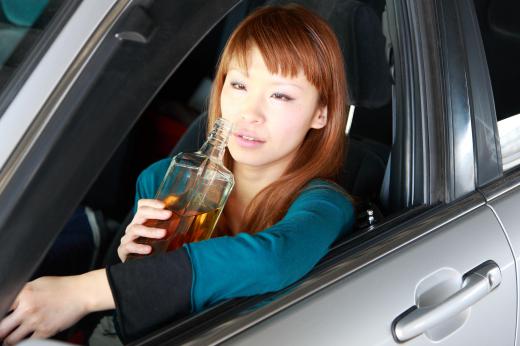 The type of sentence that might accompany a 3rd degree felony conviction may depend in part on the crime. People successfully convicted of crimes in this class could expect to serve up to 10 years or longer in jail. Judges usually have discretion in sentencing and can shorten sentences if they feel the circumstances of the crime somehow warrant it. They can also lengthen sentences.
With a conviction, most judges must give a certain amount of jail time, and this is usually no less than two years. Other details might also apply. A person convicted of possessing child pornography or molesting a child might have to register with the courts as a sex offender for life.
A charge of 3rd degree felony is grave and it is not advised that people attempt to defend themselves. Hiring an attorney to create a successful defense is the most logical step. Those who can't afford to hire representation usually have the option to get assistance from a public defender. This is a right in many countries, including the US. People charged with any form of felony are also advised to take advantage of rights, where they exist, to not communicate with arresting officers or police until they have obtained legal representation.
What Is the Punishment for a 3rd Degree Felony?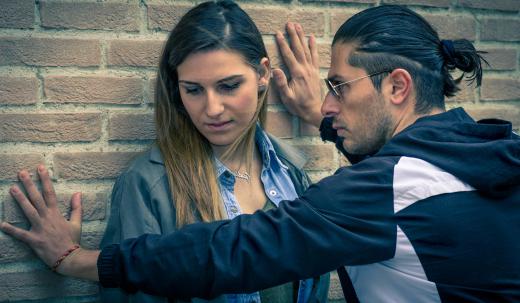 If you are convicted of a felony of the third degree, the punishment will vary based on several circumstances. The first thing to consider is that every state has its own punishments for third-degree felonies. For example, in the state of Ohio, someone who is convicted will face up to three years in prison and may need to pay fines in the range of $10,000. In Florida, though, someone who is convicted of a third-degree felony may spend more time in jail (up to five years) but often won't have to pay more than $5,000 in fines. Florida also requires up to five years on probation in some cases.
The type of third-degree felony you commit matters as well. While they are not as serious as first-degree or second-degree felony charges, third-degree charges are still serious. If the charge is of a sexual nature in Ohio, for example, jail time is lengthened to five years and the convicted person must register as a sex offender. Other examples of felonies of the third degree include perjury and bribery.
Is 3rd Degree Assault a Felony?
Third-degree assault is a felony in some states and a Class A misdemeanor in others. A Class A misdemeanor is the most serious type of misdemeanor charge but is considered slightly less serious than a third-degree misdemeanor charge. Typically, a Class A misdemeanor can come with up to one year in jail and a fine of up to $1,000.
Some states list assault as a third-degree felony. Ohio is one of those states. Being convicted of third-degree assault in the state comes with up to three years in prison and up to $10,000 in fines. There are extenuating factors to consider as well. In Ohio, if you assault a member of law enforcement and that person sustains a serious injury, you must do the mandatory minimum of three years in prison. Every state has its own conditions surrounding assault.
What Are the Degrees of Felony Charges?
Chances are hearing first-, second-, and third-degree felony can become a bit confusing. You might feel even more confused when you realize those aren't the only classifications. Luckily, there is an easier-to-understand little breakdown.
First-Degree Felonies – These are the most serious crimes you can commit. They include murder, kidnapping, rape, and other very serious charges. Depending on the state, people can spend life in prison or even receive the death penalty when convicted of a first-degree felony.
Second-Degree Felonies – These are slightly less serious than first-degree charges but are still very serious. Second-degree felony charges typically involve some kind of violence, such as participating in a gang.
Third-Degree Felonies – As mentioned, these are also typically violent but may not be as serious as other charges. Keep in mind that third-degree assault does not necessarily need to include physical contact.
Fourth-Degree Felonies – Less serious than third-degree charges, fourth-degree felonies can cost you up to two years in prison. Motor vehicle theft typically falls into this category.
Fifth-Degree Felonies – Finally, the lowest felony tier is a fifth-degree felony, which can cost up to $2,500 in fines and up to a year in prison. Breaking and entering is a common example.
It is important to note that not all states use all five tiers. In some states, instead of fourth- or fifth-degree felony charges, you will receive misdemeanor charges.
How Does a Judge Determine a Sentence?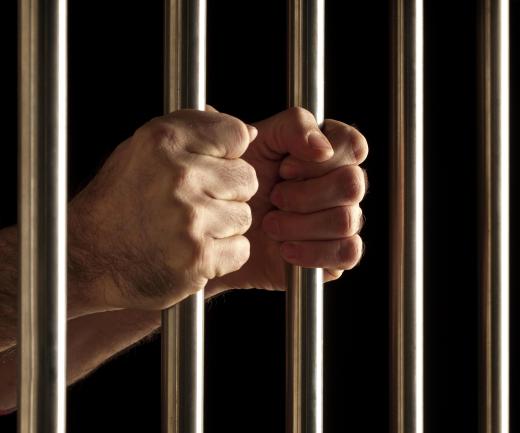 If you were convicted of a third-degree felony, the judge considers several factors when determining what sentence to hand down to you. First, he or she will need to look at the state codes. Most states have a minimum punishment that you must take regardless of other factors in the case.
Within the state requirements, the judge will consider whether you have ever been in trouble before. If you haven't, you are more likely to only do the minimum sentence. However, if you have a long criminal history, you can expect to do the maximum amount of jail time and pay the maximum fines in many cases. In some states, the judge can deviate from typical punishments if there are aggravating or mitigating circumstances.
What Is a Wobbler Crime?
In some areas, third-degree assault is referred to as a wobbler crime. This type of offense is one that may be charged as either a third-degree felony or a Class A misdemeanor, depending on the circumstances surrounding the case. There are several factors to consider. If the defendant is a repeat offender with a violent history, it is more likely to be charged as a felony. Serious bodily harm, using a weapon, and even who the victim was all play into whether the crime is charged as a felony or a misdemeanor as well.
AS FEATURED ON:
AS FEATURED ON:





By: jedi-master

Driving under the influence is considered to be a 3rd degree felony.

By: Rafael Ben-Ari

Child molestation is a 3rd degree felony.

By: oneinchpunch

Crimes classified as 3rd degree felonies include assault.

By: Rob Byron

Arson is considered to be a 3rd degree felony.

By: Photographee.eu

Crimes classified as 3rd degree felonies include theft.

By: angelo.gi

Jail time is one possible consequence for committing a 3rd degree felony.