A bench trial occurs when a court case is tried in front of a judge rather than in front of a panel of jury members. In a typical jury trial, the jury serves as the trier of fact while the judge reviews questions of law and procedure. In a bench trial, however, the judge serves as the trier of fact in addition to making procedural rulings and evaluating questions of law. As the fact finder in a bench trial, the judge usually listens to the evidence presented by each party and makes a ruling on the factual issues in the case.
Civil legal systems routinely use bench trials rather than jury trials. In most common law systems, on the other hand, both bench trials and jury trials are used. While bench trials can occur in both civil and criminal cases, they are more common in civil cases. For example, probate cases, divorce proceedings, and child custody matters are usually tried in front of a judge. Bench trials are also common in juvenile criminal cases.
In some jurisdictions, a civil lawsuit will automatically be resolved by a civil bench trial. In order to avoid this, one of the parties may be required to specifically ask the court to grant a jury trial. If a party asks for a jury trial, the party may be required to pay a nominal fee. In criminal cases, however, a defendant is usually required to expressly waive his or her right to a jury trial in order to have a bench trial. Bench trials are usually governed by the same evidentiary and procedural rules as jury trials.
Bench trials can prove advantageous in some cases. For example, a bench trial is usually less time-consuming than a jury trial because a multi-member jury does not need to be chosen, sequestered, or instructed on how to review the relevant evidence and law. Additionally, bench trials are often less formal in nature. For instance, a judge may admit evidence that would be kept out as unfairly prejudicial in a jury trial. Bench trials may also be beneficial in cases that hinge on complex legal issues that an average jury may not comprehend.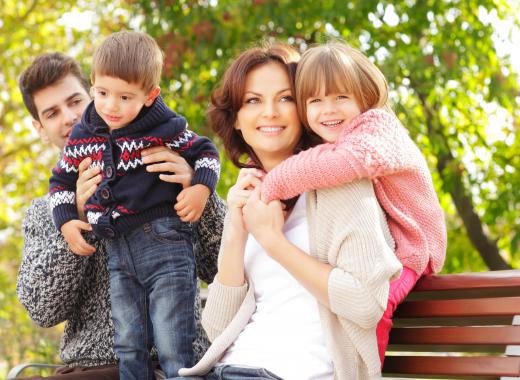 Depending on the case at hand, some disadvantages to a bench trial may exist. One of the chief drawbacks is that of having only one trier of fact – the judge. In a jury trial, which may consist of up to 12 different fact finders, a defendant may be more likely to sway at least one juror, resulting in a hung jury. In a criminal case, a hung jury may mean that the defendant goes free or receives a favorable plea bargain offer from a prosecutor.
AS FEATURED ON:
AS FEATURED ON:





By: David Gn

A court case tried solely in front of a judge is referred to as a bench trial.

By: Monika Wisniewska

A judge has sole judicial discretion during a bench trial.

By: sepy

Child custody cases are usually tried in front of a judge.