A civil penalty is a monetary fine that is designed to compensate for harm. It is distinct from a criminal penalty, since its purpose is not designed to punish the person who the penalty is imposed on. Instead, it is designed to make the other party, who was damaged or injured in some way, whole. Civil penalties, also referred to as civil fines, are exclusively monetary. They are issued by either a judge or a jury, who determines the appropriate amount of the fine that will be accessed.
In all cases, civil penalties are imposed by the state. They are distinct from civil law suits, or torts, because they are not the result of a private suit between two private parties. If one individual person sues another person in a civil suit and is awarded monetary damages, that money is referred to as civil damages, not penalties.
For example, a civil fine may be in the form of a traffic ticket in which a fine is imposed. Others include parking tickets or tickets for littering. A larger penalty may be assessed if a private person damages government property and the government sues the person. If a person drives into a government building in a car accident, for example, the government may sue the individual for the damages incurred as a result of the accident.
In such a case, the penalty imposed by the judge will be considered a civil penalty because the government is bringing the lawsuit. When a civil fine is assessed in this situation, a jury or judge assesses the appropriate amount of the penalty. The amount will generally be equal to the amount of money required to fix or repair the damages.
Civil penalties are different from criminal penalties. A person cannot be incarcerated or sent to prison as a result of a civil wrong. When a penalty is assessed against a person, it also does not go on the individual's criminal record.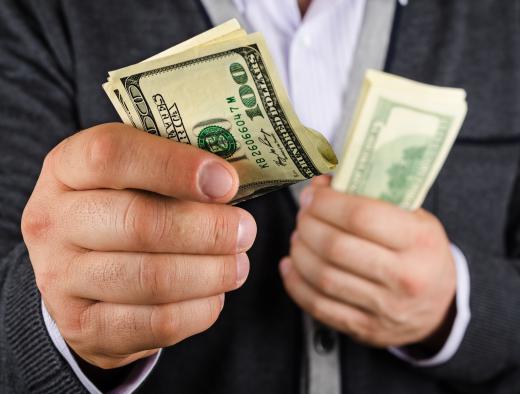 The standard of proof for such penalties is different from the standard of proof for criminal penalties. Unlike in a criminal case, where the defendant's guilt must be proven beyond a reasonable doubt, in a civil case, only a preponderance of the evidence is required. This standard is less stringent.
AS FEATURED ON:
AS FEATURED ON:





By: Syda Productions

A parking ticket is an example of a civil penalty in that a fine is charged.

By: RTimages

Littering is one action that can result in a civil penalty.

By: Mamuka

Penalties are usually taken care of by paying civil fines.

By: Rob

It is sometimes the job of a judge to issue a civil penalty.