What is a House Arrest Bracelet?
Most prisons within the United States are overcrowded. This has caused many states to create new methods for managing the detainment of prisoners. A house arrest is a jail sentence that is served in a home instead of a prison. This type of sentence requires an individual to stay in his home and wear a house arrest bracelet. This bracelet is an electronic monitoring device that transmits a signal notifying the authorities of the exact whereabouts of the detained individual.
A house arrest bracelet typically comes in the form of an ankle bracelet. It is about the size of a large watch and attaches to the ankle with a set of snap rivets. It is difficult for the offender to remove and many devices trigger an alarm if they are tampered with.
The bracelet transmits an electronic signal that is similar to a geographic positioning tracking system (GPS). This bracelet sends a constant positioning signal to a base monitoring system, which monitors house arrest inmates to ensure they do not leave the confinement of their detained area. The detained area typically includes the outside parameter of the home to allow for trash removal and lawn maintenance.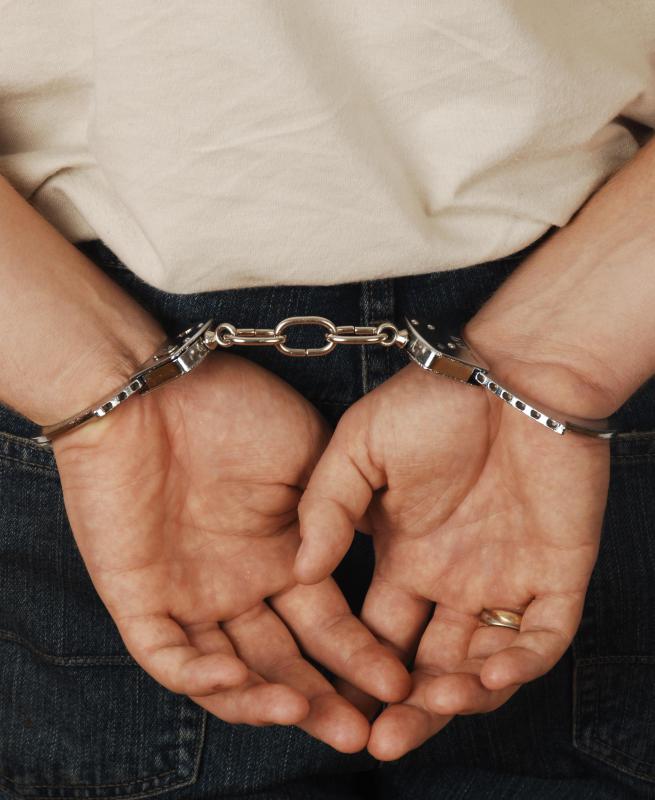 This type of detention option is only available for non serious criminals. If the detainee attempts to leave his home or remove his house arrest bracelet an alarm is automatically sent to the police department. This tampering action is typically considered an escape attempt and leads to prison time.
House arrest monitoring equipment is the computer hardware that ensures an individual stays in a confined area for the duration of his sentence. This equipment is installed in the detainee's residence, to verify the offender's compliance with the sentence. This equipment typically includes a bracelet and special phone devices that takes photos and breath samples.
The monitoring process begins with a random phone call to the detainee. The equipment will then take a photo, voice response, and breathe sample during the phone conversation. This process ensures the offender is continually wearing the house arrest bracelet and not using alcohol during his sentence.
Ankle monitoring bracelets were first used as a detention alternative in the early 80s. During that time they were hardwired with phones lines and used to monitor prisoners on work-release probation and other non-violent criminals. Today, with Internet GPS applications, many courts have expanded monitoring devices to track sexual predators. This device can signal the police when a known predator is close to schools or other restricted areas.
By: stocksolutions

A house arrest bracelet sends a constant positioning signal to a base monitoring system.

By: Jean-Jacques Cordier

Most prisons within the United States are overcrowded.

By: James Steidl

House arrest is not typically not used for criminals who commit serious crimes.