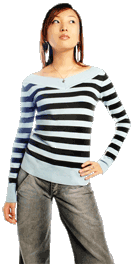 A true bill is an indictment which has been presented to a grand jury and endorsed as valid. When the grand jury determines that an indictment is a true bill, it means that the grand jury believes that the charges have merit and the accused should be brought to court to answer to them. By contrast, a grand jury can return a "no bill" or "bill of ignoramus" when it does not agree with an indictment and believes that a case should not proceed to trial because there is not enough available evidence to support the charges as they stand.
Worldwide, the practice of using a grand jury is in decline. In nations that still use a grand jury, when prosecutors wish to bring charges in criminal courts, they must first bring the charges to the grand jury in the form of an indictment. The grand jury is presented with evidence and the members of the jury must decide whether or not there is a probability that the accused committed the crime in question. If the grand jury agrees with the prosecutor, it endorses the indictment and the case proceeds to trial.
The grand jury does not determine guilt or innocence in a case, and thus a true bill is not a conviction, only an endorsement of the charges that were presented to the grand jury. A written statement indicating that an indictment is a true bill confirms that a crime has taken place and that the person a prosecutor has accused is a likely suspect. If the grand jury cannot agree on this, it will return a written decision of "no bill."
A true bill endorsement must be signed by the foreperson of the grand jury. The foreperson represents the grand jurors and confirms that they deliberated on the indictment and agreed that the charges were valid.
Grand jury proceedings may be closed if there are concerns about the safety or security of a case. Secret or sealed indictments are sometimes used to indict criminals who are not aware that they are under investigation. In these cases, being notified about a grand jury indictment would tip a criminal off, so the event is kept secret in order to avoid compromising a case or investigation. There may also be concerns about the safety of grand jurors, in which case an indictment may be kept secret so that their identities will not be disclosed.
Woman with hand on her hip