Patricide is the unlawful killing of one's father, and the crime is murder. It is not to be confused with homicide, which can be non-criminal or result in a lesser punishment if the defendant is convicted. The opposite crime in many jurisdictions is matricide, which is the killing of one's mother. To prove patricide, the prosecutor must prove the elements of patricide, which are malice, death of the victim, and the fact that the victim was the father of the defendant. Legal defenses such as insanity and self-defense are often raised by defendants on trial.
Killing one's father without malice of intent is not patricide, but manslaughter. Malice in the case of patricide is a desire for the defendant to cause his father's death without justification. The defendant is shown to have a wanton disregard for his or her father's life and had evil motives that resulted in murdering of the defendant's father. Malice aforethought is often the standard used to prove the crime, and the prosecution must prove that the defendant deliberated prior to committing murder. Once malice is proved, the prosecution must show that death resulted and that the person killed was the defendant's father.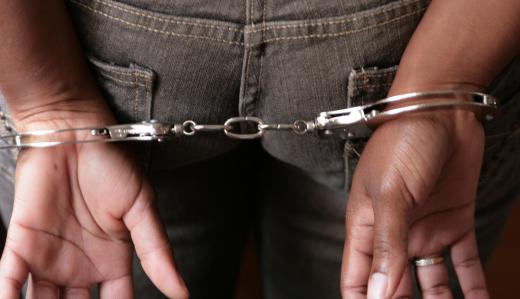 Insanity is a legal defense available to defendants in some jurisdictions in cases of murder, and patricide is no exception. The defendant must prove that he or she was mentally ill prior to and at the time of the killing, which prevented him or her from making the right judgment. If a court rules that the defendant is insane, then it can order the defendant to a mental institution for treatment. The defendant is often released only when mental health professionals can prove that the defendant poses no threat to the community. Jurisdictions often do not sentence defendants to jail time if they can successfully plead the insanity defense.
A defendant acting in self-defense is often not guilty of patricide. For example, if a minor child can prove that his father kidnapped him and tried to kill him with a weapon, which resulted in the child obtaining the weapon and killing the father, then most jurisdictions would deem that a justifiable killing. The child would not be guilty of patricide, even though he killed his own father. On the other hand, if the child escaped and returned a day later to murder her father, then self-defense is no longer applicable. Premeditation could be proven easily, and the child would most likely be convicted of killing her father.
AS FEATURED ON:
AS FEATURED ON:





By: Marc Roche

Patricide is a murder charge that involves the killing of one's father.